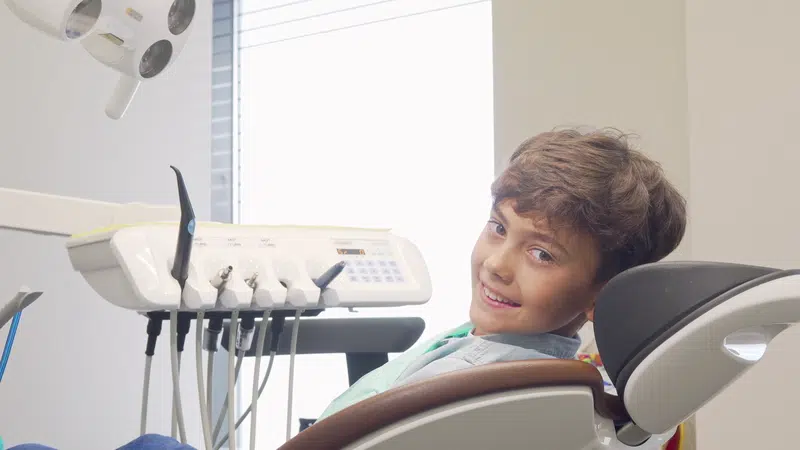 Invisalign Isn't Just for Adults & Teens
You probably know that a lot of teens and even adults are enjoying the benefits of Invisalign treatment; but they aren't the only demographics that can achieve their perfect smile through those invisible plastic aligners. More and more we are treating children as young as 8 all the way up to seniors in their seventies! Invisalign is anything but an exclusive club, here's why the young and old alike come to us for Invisalign.
Invisalign for Kids
According to the Canadian Association of Orthodontists, children should have their first orthodontic appointment at no later than 7 years old. Why so young? It's because their adult teeth are coming in and any future issues will be fairly apparent to a trained orthodontist. Many of our young patients don't need anything as drastic as braces. By starting early, we can correct issues more easily with Invisalign. That way they may be able to bypass the "joy" of metal braces as teenagers.
One thing to keep in mind when considering Invisalign for your child is the fact that the plastic aligners need to remain inside their mouth for at least 22 hours a day. Most children adapt quite well to the routine of this, which may inadvertently teach them positive oral health habits in the process.
Invisalign for Seniors
Maybe your children are all grown up and you're taking a good hard look at your own smile now. After all, you've earned the right to start taking care of  yourself. The position of your teeth don't just affect your smile, they affect your ability to eat and speak as well.
Invisalign treatment in seniors generally takes a little bit longer than in teens or children. This is because adult mouths are more rigid, or "set in their ways," than younger teeth. Luckily, it only takes a little bit of coaxing for Dr. Cory Liss to get them to shift through Invisalign treatment. It turns out that age isn't an indicator of Invisalign eligibility at all, bone density is. This opens up the opportunities for seniors wanting to fix their smiles.
Whether you're young in age or young at heart, don't underestimate the benefits that Invisalign can offer you! Contact us today for a consultation and let's get started on that perfect smile!