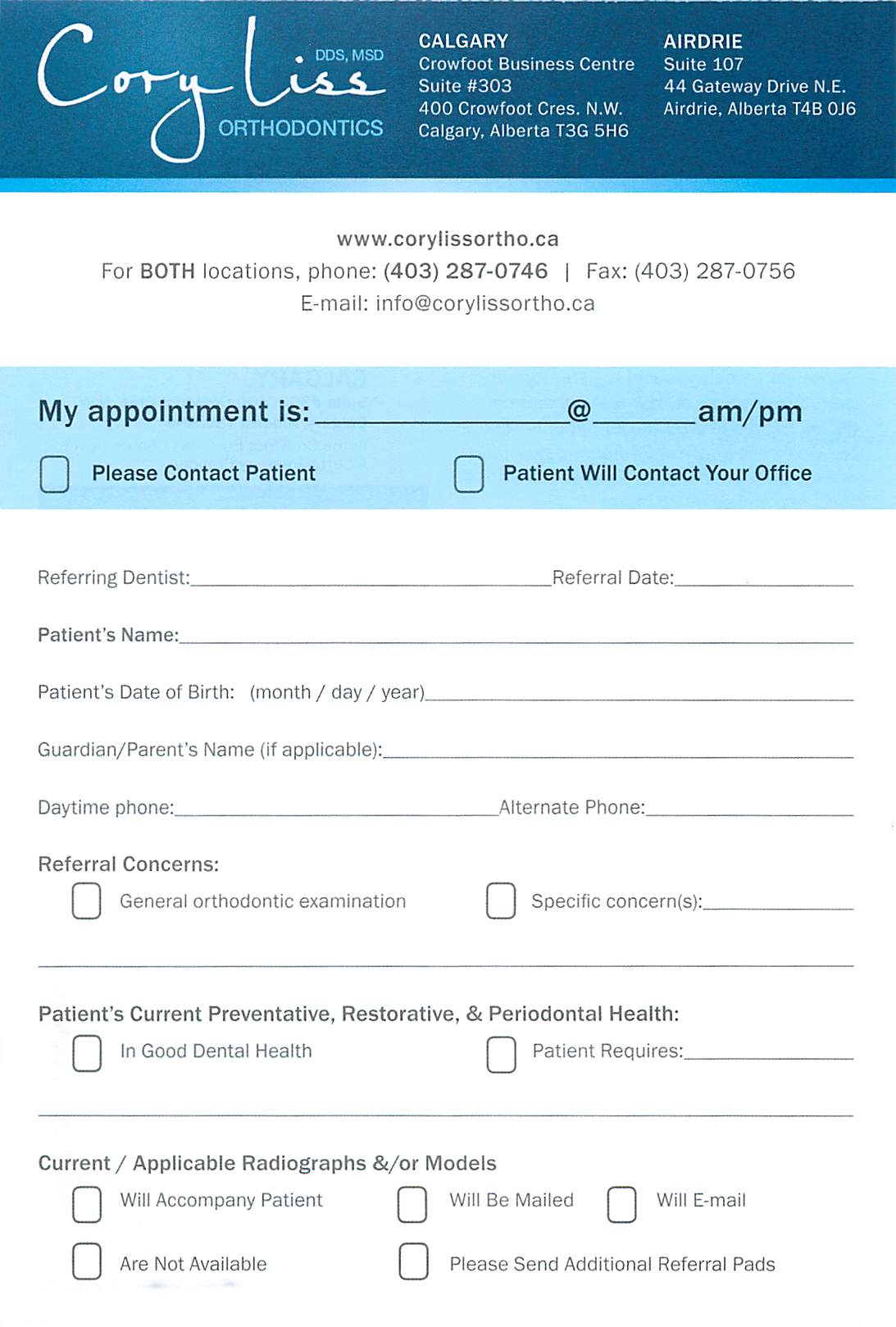 We would like to thank you for the confidence you place in us by referring your orthodontic patients to our office. We will do everything in our power to deliver the quality of care that you yourself would give your valued patients.
Did You Know
You can access your patient's radiographs and pictures using our interactive online system
Our website is a great tool for your patients who may have orthodontic questions.
Our exams last 60-90 minutes, and during that appointment we take radiographs and digital pictures. If required, we also take a 3D ICAT image.
Although we are a non assignment office, we will assist your patient's to ensure a speedy recovery of any insurance balances.
Patients have access to online viewing of appointments, account balances, pictures, and x-rays.
Our office has implemented an exciting rewards program to help us achieve treatment results and encourage them to attend regular recall exams in your office.
For your patient's convenience, we have a number of confirmation systems in place, including text messaging, e-mail, and phone reminders.