Invisalign in Calgary
Do you live in Calgary and feel that you are self-conscious about your smile? Worried that the appearance with braces will be too awkward for an adult or teen in social gatherings? Invisalign may be the solution to all your dental problems right now.
Contact Dr. Cory Liss at his Calgary office today!
What is Invisalign?
Invisalign is a seemingly undetectable way to align your teeth without using metallic braces and wires. Instead, it uses a repeating arrangement of transparent removable aligners for straightening your crooked teeth. It is made using the latest 3-D scanning of the inner oral technology and then appropriately printing the aligners customized for each patient using BPA-free plastic. They offer the same results as traditional metal braces without the adjustment and visibility drawbacks.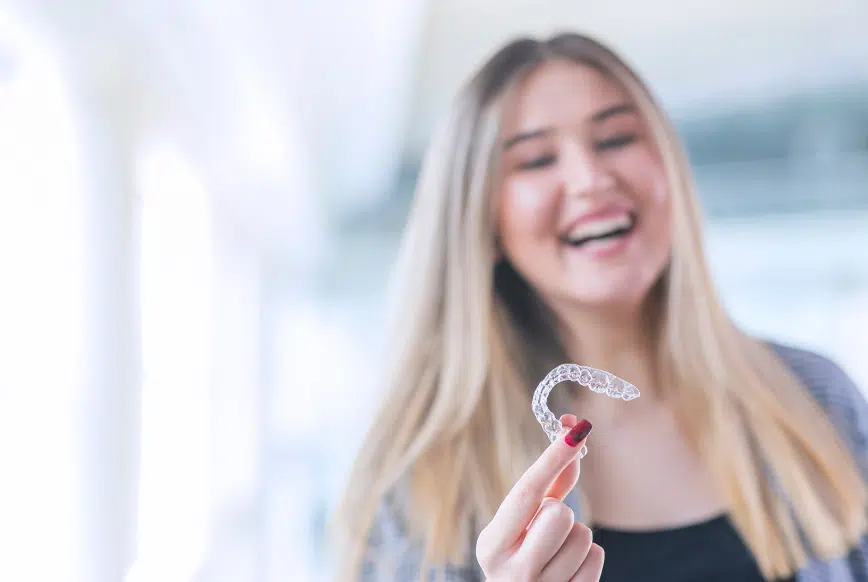 The Benefits of Invisalign:
Hidden from plain sight
Invisalign braces are very well-camouflaged and virtually invisible. So if you're an adult or teen trying to get your teeth realigned, your colleagues or friends won't even notice. You can attend any meeting, social gathering, or date without even worrying about your appearance.
You can take them off anytime
Yes, for the optimum results, Invisalign must be worn the maximum possible time, but that doesn't mean that you can't take them off while eating. It becomes more comfortable to eat certain things without them on. With Invisalign or Invisalign Teen, you won't have to alter your diet to accommodate the treatment.
Comfortable
Invisalign is made purely out of medical grade plastic that and most times can make you feel like you're not even wearing your Invisalign clear aligners.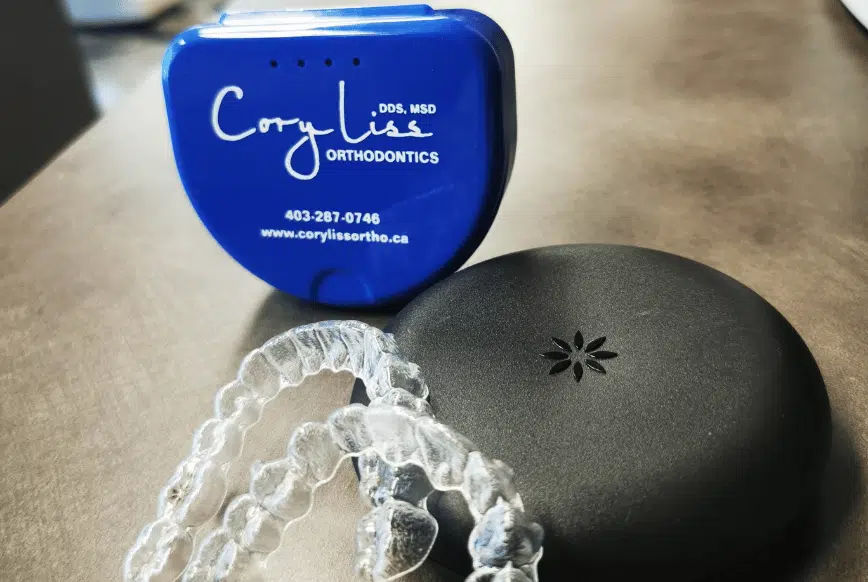 Brush and floss-friendly
Just like eating and drinking, brushing your teeth and flossing the gaps between them gets very easy because you can remove your Invisalign any time. It will be as if the braces aren't there in the first place.
Fewer visits to our Calgary clinic
Customized 3-D scans of the structure of your teeth determine the size and design of your Invisalign braces. This means that most of the work is already done before the patient starts using it. Besides, there are no requirements for new adjustments and appointments at the clinic. Read this article on is Invisalign worth it?
Customized treatment plan in our Calgary office
Right after starting, you can view your complete treatment plan virtually. This will give you an idea of what your smile will look like at the end of your treatment.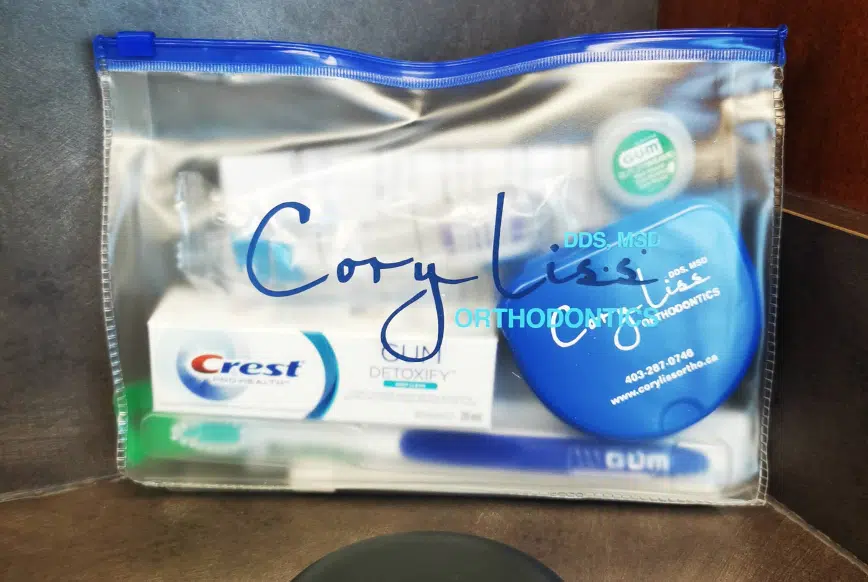 How does Invisalign work and effectively align teeth?
Invisalign Clear Aligners are special orthodontic devices that work by establishing a tight controlled or grip on your teeth. These grips are forces that form a tight grip over the teeth and guide them straight into their natural looking position. You are also able to control the timing of your aligners as well as selecting the particular teeth you need to give more attention too.
Is Invisalign painful?
Generally, Invisalign or Invisalign Teen cause less discomfort than traditional metal braces. Every orthodontic treatment causes a little discomfort and generally fades away right when the teeth adjust themselves to aligners being worn. If you would like to book your FREE Consultation for Invisalign please click here.