We are excited and proud to introduce Cory's First-Class Kids Club. It is designed exclusively for our young patients who are not quite ready to start their orthodontic journey.
At Cory Liss Orthodontics, we treat conservatively and only recommend early intervention if there is a clear benefit. We only treat children at early ages if we feel treatment will help them gain valuable space or alignments that will be needed to create the best possible outcome as they grow.
If you do not need early intervention, you will be placed in the growth guidance program, where we will closely monitor your teeth and jaws. Each time you visit us for your Growth Guidance check, Dr. Liss will check to see how your teeth and jaws are growing.
WHAT ARE WE LOOKING FOR AT YOUR GROWTH GUIDANCE APPOINTMENTS?
Oral Habits (finger or thumb sucking, tongue thrusting or mouth breathing)
Early or late loss of baby teeth
Difficulty chewing or biting.
Crossbite of the front or back teeth
An appearance your child may be uncomfortable with
At Cory Liss Orthodontics, we do everything possible to make your orthodontic experience exciting and fun! If you are not ready to begin orthodontic treatment, you will be invited to join Cory's 1st Class Kids Club. In addition to creating a happy, healthy smile, you can earn reward points and participate in special activities.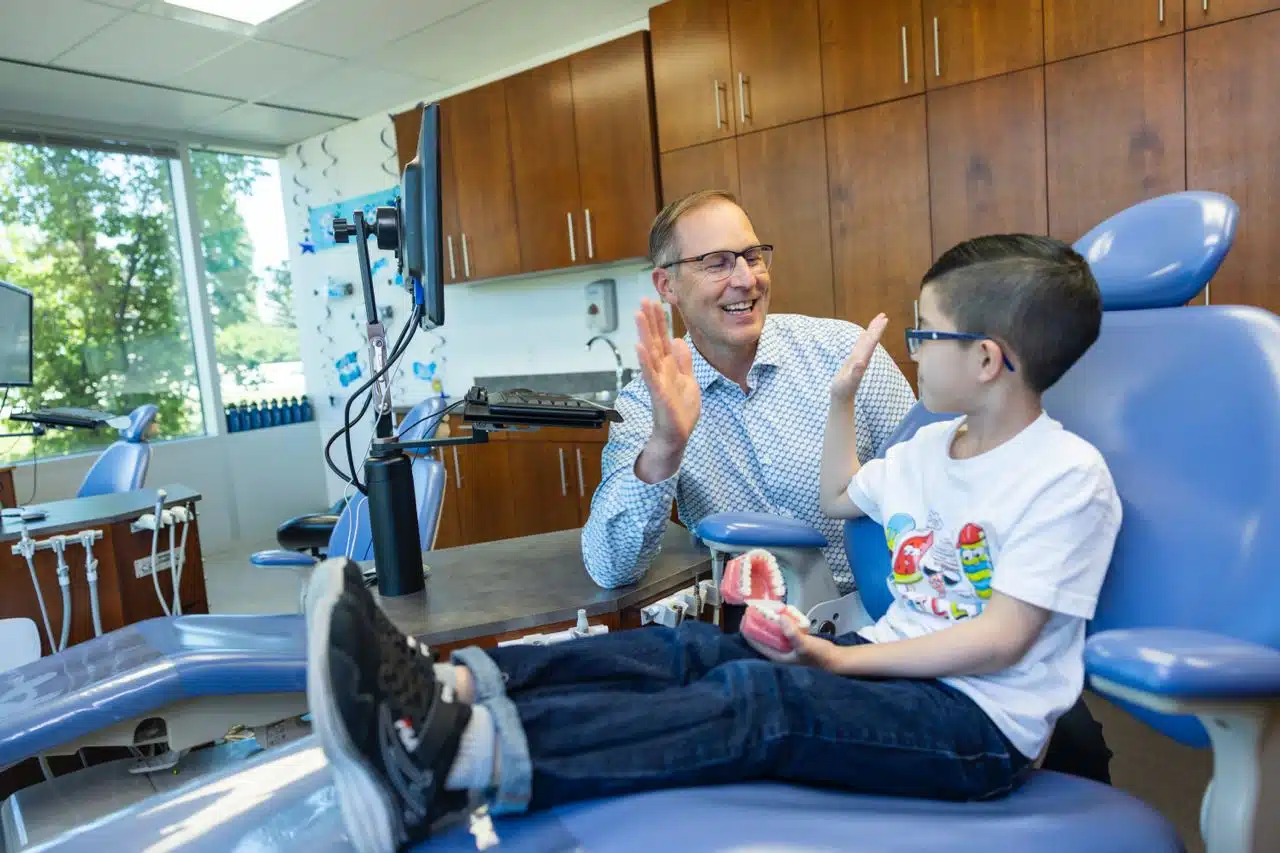 What Does Joining the Club get me?
Kids Club Badge
You will receive a Kids Club badge. This badge has superpowers! It entitles you to all the benefits listed.
Kids Club Newsletter
You will receive our kids' club newsletter with valuable information, exclusive contests, and games.
Rewards Points
You will earn reward points for various things that can be turned into prizes once you start your orthodontic treatment.
Here are a few ways you can earn reward points.
Referring to friends or family members
Being on time for your appointment
Coming for your Growth Guidance appointments
Doing a great job brushing your teeth
Wearing a lanyard or badge
Participating in our contests and other programs
Losing a baby tooth at your visit
Visiting us on your Birthday
Redeeming Points
Once you graduate and your treatment has begun, you can redeem your points for valuable gift cards. What if you don't need treatment? Your points can be redeemed for a prize on the prize wall.
Complementary Growth Guidance Appointments
On regular intervals Cory will request you come back to reevaluate your Orthodontics needs. These visits are complementary and include x-rays and pictures we require.
Quarterly Draws
Once every quarter, after your visit, your name will be entered into our draw for a 50.00 Toys "R" Us Gift Card.
Cory's 1st Class Kids Club Prize Wheel
Most exciting of all, show your kids' club badge and after your appointment, you will get to SPIN our Kids Club Prize Wheel to win a special prize.