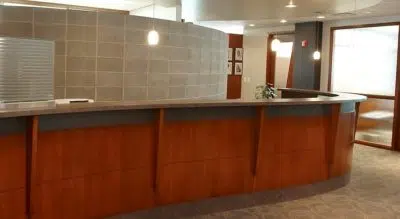 Your First Visit to a Calgary Orthodontist – What to Expect
Now that you've chosen a Calgary Orthodontist for your orthodontic treatment, it's time to  get ready for your first visit by becoming familiar with what to expect at your Initial Orthodontic Appointment in Calgary.
There are many dental problems that can be corrected by Orthodontic Treatment.  Over-crowding – too much space between teeth – an over-bite or cross-bite – are just a few of the common concerns that patients present with and therefore seek Orthodontic Care in Calgary. As everybody's smile is unique, so are their reasons for seeking orthodontic treatment. Your first orthodontic visit is an opportunity for an honest discussion with your Calgary Orthodontist regarding expectations and concerns.  Having an open discussion presents an opportunity for your orthodontist to explain treatment needs, length of treatment, associated costs, and which orthodontic system will perform best when correcting your bite.
Experienced Calgary Orthodontists are skilled in the use of more than one bracketing system.  Your first visit involves explaining which system will be most appropriate – Invisalign,  InvisalignTeen, Damon Braces, InSignia – and the unique characteristics of the selected system.  During your initial orthodontic appointment lots of time is allotted for explaining treatment details so that any concerns are erased.  At Cory Liss Orthodontics in NW Calgary, time is also set aside for a thorough examination, x-rays and facial images to be collected, and if getting started right away with orthodontic treatment is what you want – time is also available for impressions to be taken so that the orthodontic process can get started that much sooner.
Your first appointment at Cory Liss Orthodontics is an important time to establish treatment goals, the best way to meet goals, and if now is the right time to start orthodontic treatment in Calgary.  Seeing a specialist in orthodontic treatment ensures that you will receive in-depth information and guidance – allowing you to feel confident moving forward with orthodontic braces.
Make the most of your first orthodontic visit by asking lots of questions (there's never a stupid question) and discovering how Cory Liss Orthodontics can help you create your best smile ever.  Call this NW Calgary Orthodontist today to make an appointment – no referral is required – 403.287.0746.
By Cory Liss Join me on Google+