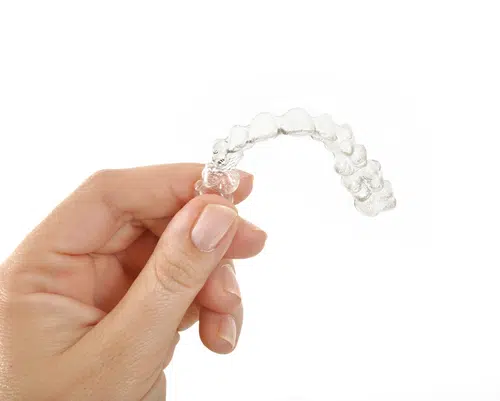 New Year – New Smile
Have you always longed for straight teeth and a beautiful eye-catching smile?  Maybe this is the year you decide to move forward with Orthodontic Treatment and have the smile you've always wanted.  A beautiful smile makes everyone feel great – in fact, when you love your teeth you smile more, and those around you smile more too.  But straightening teeth to achieve a perfect smile isn't the only benefit of orthodontic treatment – straightening teeth improves the health of the entire mouth and addresses numerous dental issues.
According to statistics; one in five orthodontic patients is an adult?  You're never too old for orthodontic treatment – as healthy teeth can be moved at any age – and dental problems stemming from malocclusion are prevalent in adult patients – and range from TMJ issues, crowding and overlapping of teeth, excessive clenching and grinding, to biting and chewing limitations.  Adults with bite issues also deal with esthetic concerns as crooked teeth not only negatively impact a bite – but also self-confidence.
NW Calgary Orthodontist – Dr. Cory Liss – treats adult patients and explains that seeking orthodontic treatment later in life not only restores a youthful smile but improves an individual's overall dental health.  Determining if a patient is a good candidate for orthodontic treatment isn't established by age – but the condition a person presents with. Overbites and Underbites can be corrected regardless of a person's age – however an adult patient who presents with advanced Periodontal Disease may not be a suitable candidate for orthodontic treatment – as the movement of teeth in a mouth where bone levels are already compromised may worsen the condition.
Once it is established that an adult patient is a good candidate, treatment options can be discussed.  Many adult orthodontic patients love the idea of wearing Invisalign® – as this teeth straightening system enables teeth to be subtly straightened with the use of clear aligners.  Worn on the top and bottom teeth – Invisalign Aligners move teeth in to healthier positions by applying gentle force and guidance.  A series of aligners are custom fabricated to achieve the desired result – with each aligner being worn for approximately two weeks and then being changed for the next aligner in the treatment plan.
Need more information on Adult Orthodontic Treatment?  Contact Cory Liss Orthodontics today 403.287.0746