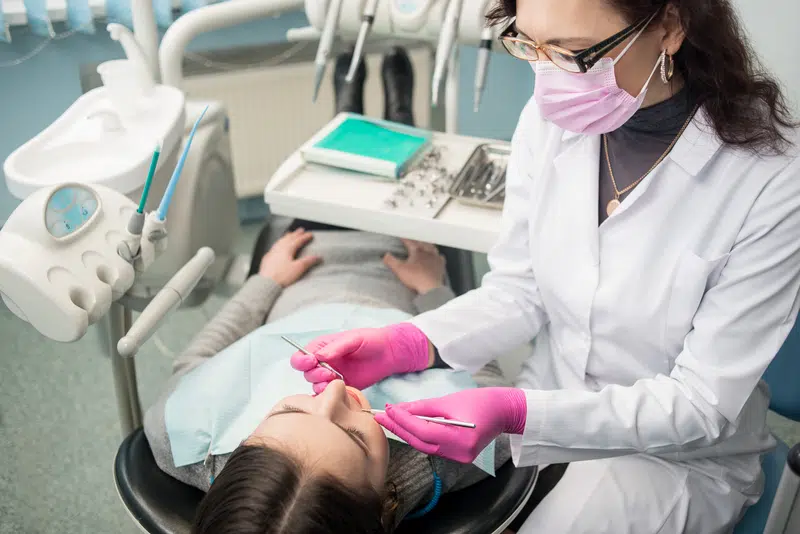 What to Look for in an Orthodontic Office
Orthodontic treatments can take months or even years. We don't blame you for wanting to do your research when it comes to choosing the right orthodontic office, after all you're going to have to deal with them for a long time. Making a snap decision now could leave you smileless in the long run. Your mouth deserves treatment that is personalized, kind, and affordable. Here are some factors to consider when determining who to trust your smile to:
Flexibility
When it comes to long term investments like your orthodontic health, you need an orthodontist who can offer timely and affordable treatment. Remember however, that time and affordability are highly dependent on the patient's individual needs. You should ask yourself these questions:
How long am I willing to wait before an initial consultation?
How long am I willing to wait for treatment in case of an emergency like a broken appliance?
How much time am I willing to take off of work or school to attend my scheduled appointments?
How much can I afford to pay all at once? In monthly installments?
What exactly will my insurance cover?
Once you have determined your needs, you can approach potential orthodontic offices with relevant questions. For example, if you work Monday to Friday every week, are they open on Saturdays?
High Standards
Like any clinical procedure, orthodontics demand judicious attention to detail. Diagnostic casts, clinical photographs, digital x-rays, and digital imaging are key to the success of your smile. These will ensure that the process flows as smoothly and efficiently as humanly possible. Poor diagnostic tools will slow down the process and create a dangerous space for error. Furthermore, these high standards should extend to every surface of the office. While government regulations set minimum standards, your chosen office should aim to exceed them. If you walk into the office and notice red flags like disarray or dirty equipment, you should be walking right back out.
Good Vibes
If you or a loved one are undergoing orthodontic treatment, you're going to be spending a lot of time with your orthodontist and their staff. It doesn't matter how high tech their equipment is, or how open their schedule happens to be if you don't feel comfortable in their office. The truth of the matter is that sometimes the deciding factor will come down to your gut. Ask lots of questions and see how the staff responds. Do they seem welcoming and supportive? A positive atmosphere doesn't just mean that you feel good, it is an indicator that the office will respect your time and treatment process.
Choosing an orthodontic office requires a little bit of research and quite a few questions. But once you get started, you'll easily be able to sort out the trash from the treasure. If you are in the Calgary area and you're curious about the treatment at our office, contact us today for a free consultation!