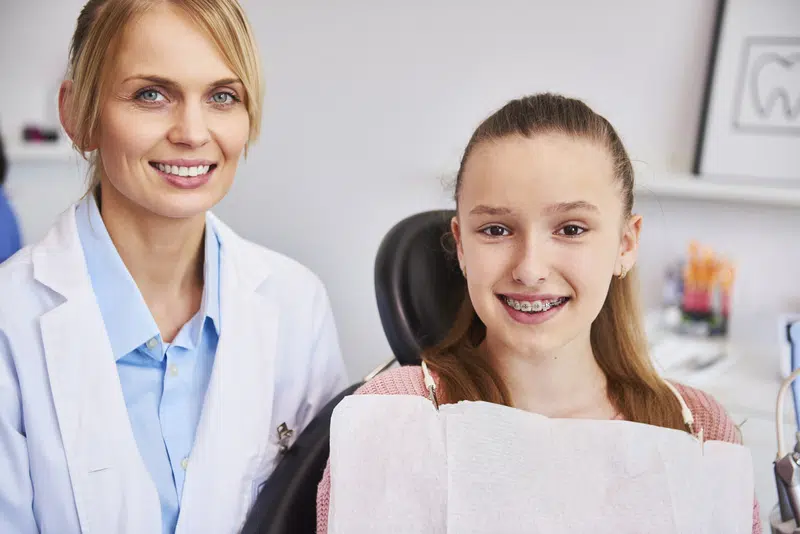 What Should You Expect from Your Orthodontist
Are you ready to bite the bullet and improve your bite? The first step is coming in for a consultation. Here's what you can expect from an initial appointment with us:
Let's Get to Know Each Other
Orthodontic treatment is a process that takes months or even years. Before we even take a look inside your mouth, we want to get to know you! If we are going to be working on your teeth, we want to know what makes you smile. You'll notice that when you walk into our clinic, we are a family. It's important that you feel comfortable and safe here throughout your entire treatment. Want to get a headstart? Meet the team here.
Let's See What's Going On
Now that introductions have been made, it's time to take a look at your mouth. Let's talk about your hopes and concerns, and then we will dive into a full examination complete with photographs and x-rays. These images will help Dr. Cory Liss determine what we are working with. Do you have an overbite or crossbite? Are your teeth too crowded for your jaw? It's in this step that we will be able to figure out what any issues are and what is causing them.
Let's Make a Plan
Once the impressions and images have been taken, it's time to figure out our next move. Orthodontics is never a one-step process, it takes a detailed treatment plan to achieve success. The doctor will then work with your diagnosis to figure out the appropriate measures that need to be taken. Do you need traditional braces or Invisalign? How long will treatment take? How affordable will the process be? Our team will review the options with you so that you are aware of exactly what you're getting yourself into.
An initial consultation is the perfect opportunity to get to know each other, your mouth, and your treatment plan. And with Cory Liss Orthodontics, you don't even need a dentist referral to see us! Ready to take the first step towards your perfect smile? Book an appointment here.