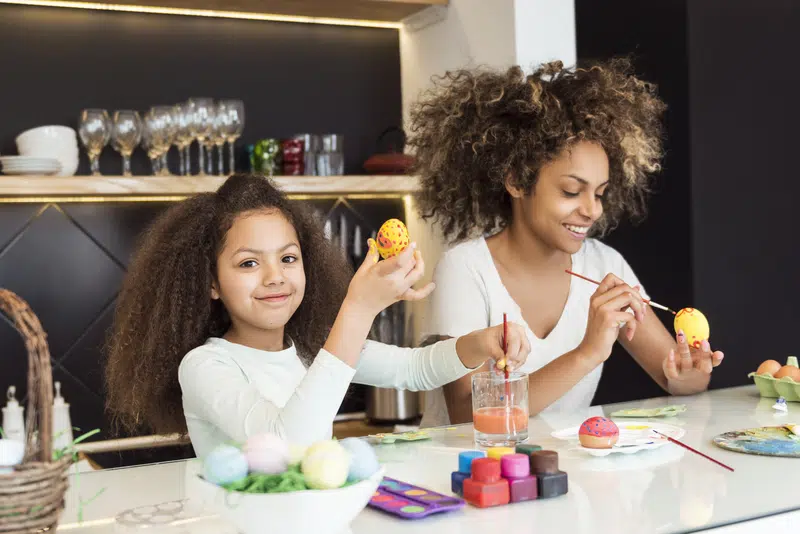 Tips for the Tooth-Conscious Easter Bunny
Easter is just around the corner. April 1st marks a day full of delicious chocolate and lively egg hunts. As much fun as the long weekend can be, it is easy to forget about our orthodontics. That neglect can lead to broken brackets, cavities, and a host of other issues that will be quick to distract you from the festivities. However, here at Cory Liss Orthodontics, we know that a little bit of awareness goes a long way. That's why we have compiled a few tips to keep you hopping the whole day long.
What You Can Put in Your Basket
Sticky toffees and hard nuts are hard to clean out of your appliances, and also run the risk of loosening brackets. But don't worry, not all goodies are off limits if you are undergoing orthodontic treatment. Feel free to dig into that chocolate bunny in your basket! Foods like chocolate, soft fruit, and baked goods are gentler on your teeth. That being said, if you use Invisalign, you aren't limited in what you eat just as long as you pop those aligners back in when you are finished!
What to Do After You're Done
It is common to eat more than usual during the holidays, so our teeth are doing a little more work than normal. Regardless of what you are eating on Easter, remember to brush your teeth after consuming all that sugar. To help brushing and keep food from sticking in hard-to-reach places, make sure to drink lots of water throughout the day.
Have a Hopping Good Time!
Eating until you have to roll out of the kitchen can be a holiday tradition for many, but this year, start a new tradition. Instead of focusing so much on treats, indulge your sense of fun! Weather permitting, check out the local park and have a picnic. Maybe set up an elaborate egg hunt in the backyard. If it's still too chilly for your tastes, pull out the board games and make a day of it. There are so many options!
Easter is a time for family and fun. Consider these tips when planning your festivities. That way, you can focus more on enjoying the long weekend, and less on an orthodontic mishap. From all of us here at Cory Liss Orthodontics, have a safe and happy Easter!