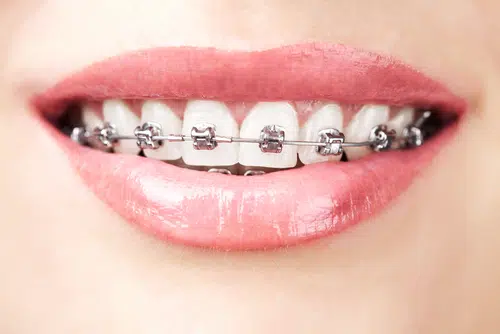 Why is Orthodontic Treatment so Important?
Living with teeth that are in poor arch alignment, are crooked and overlapping, or don't fit together when the mouth is closed can present more than esthetic issues and lead to dental health issues and other health concerns over time.  Orthodontists in Calgary recognize that crooked and crowded teeth are harder to keep clean and often become decayed due to inadequate management of trapped food and plaque formation.  NW Calgary Orthodontist – Dr. Cory Liss – commends patients for trying their hardest to keep teeth and mouths clean and healthy, but explains that often even the most diligent brusher can suffer from tooth decay and gum inflammation when teeth aren't in correct alignment.
Orthodontic Treatment in Calgary involves moving teeth in to healthier positions – enabling teeth to line up correctly and better arch formation, enabling top and bottom teeth fit together when jaws close.  And though the outcome of moving teeth is a beautiful smile; there are many health benefits that are achieved by orthodontic treatment – benefits that not only improve a patient's oral health, but their overall physical wellbeing.
Did you know that in the last five to ten years extensive studies have been done surrounding the mouth-body connection?  These studies reveal that conditions like gingivitis and periodontal disease have a direct impact on a person's heart health, and also increase their risk for developing other health issues such as diabetes.  Bacteria that live in the mouth and cause gingivitis (inflamed gums) also cause inflammation in other tissues – including blood vessels in the heart.  Daily brushing and flossing removes plaque build-up, thereby removing bacteria that lives in the plaque and causes tissue inflammation – but how does a person with crowded and crooked teeth manage to effectively remove plaque and food debris and keep inflamed gums in-check?
Dental health concerns like gingivitis due to poor tooth alignment can be easily resolved with orthodontic treatment.  When teeth are gently moved to correct crooked or overlapping teeth the ability to brush and floss and keep the mouth clean is greatly improved.  Teeth that overlap one another create the perfect place for food to become trapped and bacteria to develop – with many orthodontic patients expressing how frustrated they use to get when trying to keep these areas clean, prior to their teeth being straightened.
Straightening teeth isn't just about creating a beautiful smile – it's also about improving a person's dental health and contributing to better overall health.  At Cory Liss Orthodontics in NW Calgary and the City of Airdrie – orthodontic treatment focuses on helping patients achieve their best smiles and optimal level of health.  Using trusted systems like Invisalign and Invisalign Teen – this orthodontic team welcomes new patients and invites you to contact the office to discover how orthodontic treatment can help you, and your heart, smile.
Call today – no referral required – 403.287.0746