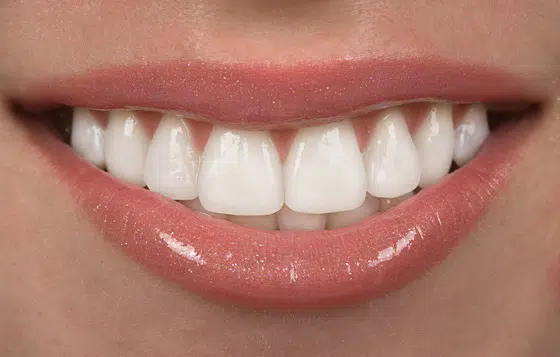 Orthodontic Treatment in Calgary for Adult Patients
Our previous articles have focused on orthodontic treatment in Calgary for teenagers and younger children.  But what about adults who are contemplating orthodontic care – how do they decide if seeing a Calgary Orthodontist is the right choice for them.
Approximately two-thirds of adults have some form of malocclusion – or bad bite. For many, the less than perfect smile is worn like a badge of honor, as it may be a 'family smile' that members bond over.  And if a few crooked teeth aren't causing more serious dental concerns; seeking orthodontic treatment may not be a priority for some individuals.    However, for some adults who experience dental issues as a result of their malocclusion, orthodontic action can remedy dental problems and improve an adult's dental health.
Adult Dental Concerns
Orthodontists in Calgary are familiar with the many signs and symptoms of malocclusion that adult patients present with.  Malocclusion is usually caused by a problem with the size and shape of teeth and jaws.  For some adult patients the only down-side to a bad bite is a cosmetic concern – which is easily improved when orthodontic braces move teeth in to better alignment.  In other cases, adult patients experience more problematic symptoms like headaches, facial muscle tension, jaw joint pain, periodontal disease, tooth decay, and challenges with chewing and speaking.  Orthodontic treatment is sometimes used in conjunction with other forms of dental treatment – like periodontal care – as part of an extensive treatment plan to correct the effects of malocclusion.
Wearing Orthodontic Braces as an Adult
Orthodontic treatment can be a second go-around for some adults.  The number one reason why teeth move back to a crooked or misaligned position is due to not wearing a retainer consistently.  Orthodontic retainers play a vital part in the long-term success of an orthodontic case – failing to wear a retainer can undo the great result that braces achieved.  Slight correction of teeth can be achieved by Invisalign's clear aligners – that are nearly invisible – so are a great option for appearance conscious adults.  But for other adult orthodontic patients, orthodontic brackets and wires may be needed to be worn in the early stages of treatment as the amount of correction and alignment require the use of a bracketing system.
Regardless of the orthodontic system being used – the important thing to remember is that orthodontic care has come a long way since 'metal braces' and can be an easy, pain free option for adult patients who are experiencing cosmetic concerns or more severe symptoms that sometimes accompany a bad bite.  No matter what the symptoms, or the age of patient, orthodontic care in Calgary is turned to more and more when it comes to creating a beautiful, healthy smile. Adult patients can relax knowing they won't be the only person at work sporting orthodontic braces – as orthodontic treatment is the most sought after cosmetic dental correction available today.  But it's not just cosmetic gains that braces offer – orthodontic care also eliminates headaches, jaw joint pain, and risk of tooth decay.
Calgary Orthodontist – Dr. Cory Liss – provides orthodontic treatment to adults, teens, and pre-teens. Focusing on offering treatment options that respect a patient's time – this NW Calgary and Airdrie orthodontist creates timely treatment plans with the use of Invisalign, Invisalign Teen, Damon Braces, and Insignia.  Call today for an appointment – no referral required. 403.287.0746