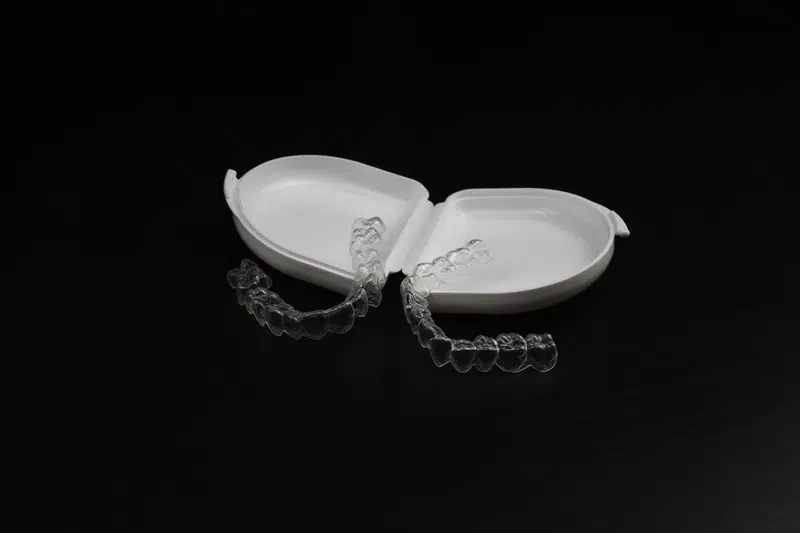 Is Invisalign Worth It?
You're a savvy consumer. You're the person who will browse ten travel sites before booking a hotel. Or maybe you have all the best price comparison apps on your smartphone. We get it. You've worked hard for your money, you don't want to waste it on fruitless trends. Invisalign may seem like another one of those crazes, and you may be a little hesitant to give it a try. But you wouldn't be here reading this if you weren't just a little bit curious.
What am I looking at for cost?
It is common practice for Invisalign to cost more than traditional metal braces. This is because of the specific materials used and the fact that numerous aligner trays are used throughout the process. Traditional braces can cost anywhere between $2500 and $6000. The average cost of Invisalign treatment, according to the manufacturer, is between $3,500 and $8,000. Where you will land on this range is highly dependent on how much change needs to happen in your mouth. The best way to know how much it will cost for you is to have a consultation. The good news is that most dental insurance plans will cover Invisalign in the same way that they cover braces.
Why choose Invisalign over traditional braces?
Discreet. This is the most spoken-about advantage. Because the aligner trays are clear, no one will notice that you have them in unless they are up close.
Length of treatment. Because of the revolutionary technology that Invisalign uses, most times the treatment will only last months, as opposed to years in traditional braces.
Less discomfort/pain. Because the aligner trays are plastic and not metal, many patients find that Invisalign is significantly more comfortable than braces.
Easier to clean. Invisalign allows you to brush and floss as your normally would. No need to invest in specialized flosses to get in between brackets.
Freedom with food. If you've ever had metal braces, you'll know the anguish of having to skip over all your favourite foods. Since you'll be removing the trays when you eat, you don't need to cut out certain foods. Just pop them out, indulge, brush, and pop them back in!
Those are just a few of the advantages to undergoing Invisalign treatment. Wondering if you are a candidate? Book a consultation today! We will sit down with you and discuss your goals and concerns so that you have all the information you need to make the best choice for your smile!