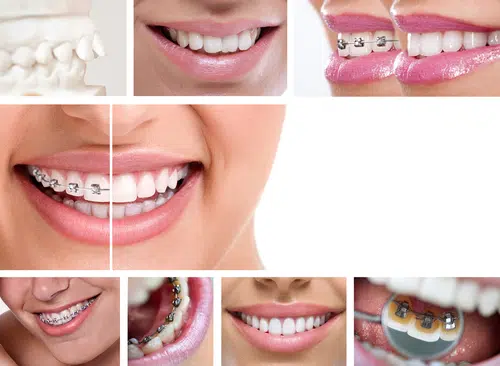 Invisalign Orthodontic Treatment
Our previous blog talked about Adult Orthodontic Treatment and how Invisalign® can be the perfect option for adults seeking a barely visible solution for straightening teeth.  But Invisalign® isn't just for adults, as teenagers have their very own version with Invisalign Teen® – designed to cater to the quirks of teen orthodontic treatment.
NW Calgary and Airdrie Orthodontist – Dr. Cory Liss – explains that there are three distinct differences between Invisalign® and Invisalign Teen® – the first one being that treatment compliance gauges have been built in to the aligners.  What does this mean?  Patient compliance is the number one factor behind a successful orthodontic case – so when removable aligners are used compliance can become an issue, with the end result being disappointing.  Invisalign Teen® decided to tackle this issue head-on by incorporating compliance dots that gauge wear-time.  Blue dots are incorporated in to each aligner – and the dots fade within two to three weeks of wear.  If the dots remain highly visible it lets your Calgary Orthodontist know that the aligner probably hasn't been worn the desired amount of time – delaying treatment results and potentially compromising the treatment goals.
The second difference between Invisalign® and Invisalign Teen® is the ability for the teen version to be worn by teenagers who may still have a few baby teeth.  Aligners can be designed to accommodate mixed dentition and the expectant arrival of an adult tooth.  This capability means treatment doesn't have to be postponed until all adult teeth have erupted – so results can be seen sooner.
And the final difference between the two systems is that Invisalign Teen® provides the opportunity for parents to reorder a lost or missing aligner – a huge advantage when it comes to keeping treatment on schedule.  What's really obvious about Invisalign® and Invisalign Teen® is the manufacturer's goal to accommodate patients' day to day life during orthodontic treatment – while still creating smiles that are beautiful, healthy and functional.  Focusing on issues like compliance, the presence of permanent and baby teeth, and ability to keep treatment on target can turn the entire orthodontic process in to a stress-free, rewarding time.
If you're wondering if Invisalign® is right for you – contact Cory Liss Orthodontics today and discover just how easy it is to have a beautiful smile.