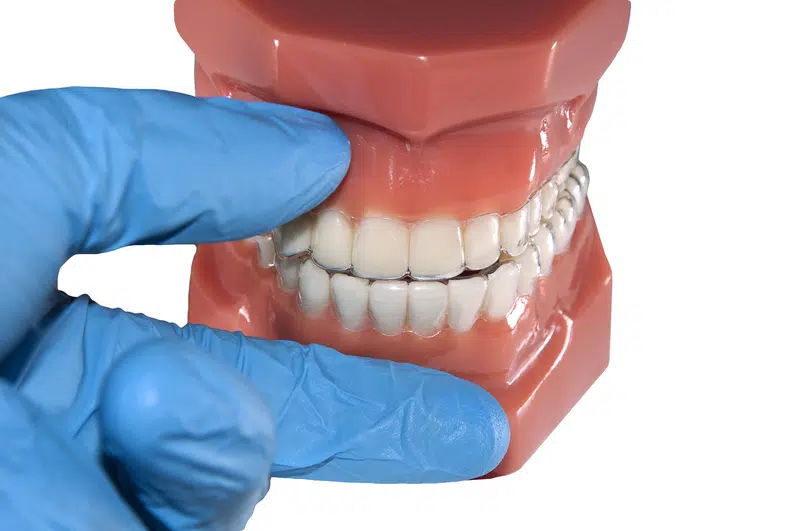 Daily Steps to Invisalign Success
For many of our patients, Invisalign is a great alternative to braces. Their near invisible quality makes them incredibly popular with everyone from teens to adults. Ensuring that your Invisalign treatment works effectively requires a few daily steps:
Step One: Wear Them
When Dr. Cory Liss and his ortho assistant squad advise you to wear your aligners for at least 22 hours a day, they aren't exaggerating! Turns out, Invisalign is only effective when worn consistently and for long periods of time. When you consider how they work by slowly encouraging your teeth and jaws to shift into better alignment, this makes sense. Neglecting your aligners means that all the hard work they have done will be reversed!
Step Two: Remove Them When Eating or Drinking
Wait. Didn't we just say to keep them in your mouth? For 22 hours a day, yes. But those other two hours are when you get to pop out your aligners to eat. Tea, coffee, and food can stain your Invisalign or even disrupt their alignment. That being said, make sure you bring along a carrying case for your aligners when you do take them out. You'd be surprised how many of our patients accidently throw them out with their lunch!
Step Three: Clean Them
Just because you take your aligners out when you eat doesn't mean that debris or gunk won't get trapped behind them throughout the day. Whenever you brush and floss your teeth, take the time to clean your aligners, too. Aligners usually only need warm water and a clean, soft toothbrush.
Step Four: Pay Attention to Them
When you begin your treatment, Dr. Cory Liss will create a game plan of when you should change to a new aligner. This is only a guideline, as things can change as you progress through treatment. That's why it's so important to be mindful of their fit. New aligners should only feel tight for 3-4 days. Take your time putting them in, and don't force something that just won't go! You are the only person who can gauge your own comfort level, so don't be afraid to ask questions or express your needs.These four simple steps are the best way to make the most of your Invisalign treatment. Follow these tips and attend your regularly scheduled appointments; you'll have your perfect smile in no time! Sounds easy enough, right?