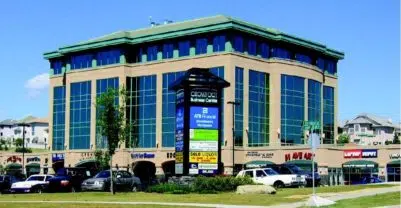 Choosing a Calgary Orthodontist
The process of choosing a Calgary Orthodontist. As daunting as it may seem at first, carefully selecting an orthodontist in Calgary can prove to be ultimately rewarding – giving you lots to smile about.
Calgary is fortunate to have many skilled and knowledgeable orthodontists who are able to offer up to date techniques and technology. Cory Liss Orthodontics, a NW Calgary Orthodontist provides patients with customized orthodontic care by using more than one teeth straightening system. This NW Calgary Orthodontist understands that smiles are unique – therefore draws on the proven orthodontic systems from Damon, InSignia, Invisalign and InvisalignTeen to help create healthy, straight teeth, in a timely and affordable manner.
Dr. Cory Liss and his Calgary orthodontic team focus on staying on top of the latest advancements in orthodontic technology through ongoing education and training. Ensuring they are skilled in both the application and process of teeth straightening, this Calgary Orthodontic office has been behind the creation of many beautiful smiles and happy orthodontic patients.
Orthodontic treatment requires an eye for detail both in the planning and execution of treatment. But a successful orthodontic case always involves patient compliance and family support – especially when everyone is ready for orthodontic braces to come off! Cory Liss Orthodontics respects the level of trust that is placed when families and individuals choose them for orthodontic care and strives to not just meet but exceed expectations.
One of the best ways to make the process of choosing a Calgary Orthodontist easier is to speak to neighbours, co-workers, and friends. Advertising will tell you what an orthodontic team offers, but your friends will tell you how well they do it. Orthodontic treatment in Calgary is meant to be an exciting time – after all you're creating your perfect smile – so take the time to ask around and find out which orthodontic office is right for you – your smile depends on it.
Cory Liss Orthodontics welcomes new patients – no referral required – and is happy to answer your questions regarding orthodontic care. Call today to schedule your consultation 403.287.0746