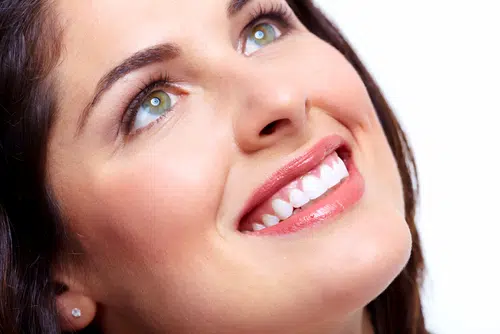 Canadian Orthodontists – Working Hard to Help You Smile
Canadian Orthodontists are some of the most highly trained and experienced clinicians in the world.  Canada isn't just regarded for its Oil and Gas prowess or Ice Hockey skills – Canadians are fortunate to have access to dentistry's latest treatment plans and technology – with orthodontic technology and utilization being one of the most progressive areas of Canadian Dentistry.  Orthodontic treatment within Canada is able to treat a full range of facial, skeletal, and dental irregularities – helping to create smiles, and lives, that are healthy.  At the recent Canadian Association of Orthodontists conference held in Banff AB; orthodontists from across Canada and North America met to discuss technology, techniques, discoveries, and advancements within the orthodontic world.
This three day conference, that is open to orthodontists, orthodontic assistants, and administrative staff – provides an opportunity for orthodontic teams to be exposed to the latest and greatest in technical advancements and proven techniques.  Listening to presentations that address not only the physical, but emotional impact, that straightening teeth has on individuals – Canadian Orthodontists are able to improve and develop their present level of orthodontic care – creating more controlled and anticipated results in both simple and complex orthodontic cases.  Hearing fellow orthodontists and dental providers present on the importance of oral hygiene and patient compliance throughout orthodontic treatment motivates orthodontic teams to instill the significance of this often overlooked step, and provide orthodontic patients with the tools and encouragement to make overall oral health an important part of their orthodontic care.
Equipped with up to date information and available technology means that your Calgary and Airdrie Orthodontist is better prepared to deliver effective and efficient orthodontic care to patients of all ages and all levels of orthodontic needs.  Calgary Orthodontist, Dr. Cory Liss, and his team attended the recent orthodontic conference in Banff as lifelong education and development is the cornerstone of this NW Calgary and Airdrie orthodontic office.  Remaining open to new techniques and technology, while remaining grounded in the values associated with providing a high level of orthodontic treatment, allows Dr. Liss and his staff to offer adult and young orthodontic patients great care and great results.
If you have been considering orthodontic braces but are unsure how to start the process – contact this Calgary Orthodontist today – no referral required 403.287.0746.  Let Dr. Liss guide you in discovering the many benefits of orthodontic braces and help you create the smile you've always wanted.