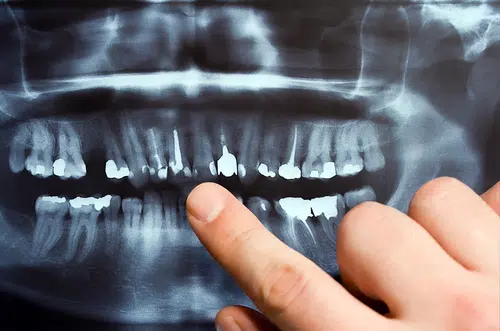 Why Calgary Orthodontists Need X-rays & 3D Imaging
Airdrie and Calgary Orthodontists often request the need to take dental x-rays and images during an Orthodontic Consultation.  This is an essential step in preparing an accurate diagnosis of existing bite issues and potential concerns that may arise around growth spurts and jaw development.  When an orthodontic specialist in Calgary is unable to capture vital information – the orthodontic consultation is not as in-depth and informative – which can result in patients' and families feeling confused or unsure about the need for orthodontic treatment.
Orthodontists in Calgary are specialized in the diagnosis, and treatment planning, of bite related problems – this includes diagnosing and treating skeletal, tooth, and soft tissue concerns.  Allowing your orthodontist to take necessary x-rays and 3D Images ensures that a complete picture is revealed and treatment goals are built around facts, rather than guesstimates and assumptions.  Refusing dental x-rays limits an orthodontist's ability to treatment plan efficiently and accurately – resulting in a longer treatment time, and unanticipated difficulties.
NW Calgary Orthodontist – Dr. Cory Liss – aims to make every orthodontic appointment a stress-free time – and that includes the initial orthodontic consultation.  Utilizing current, technologically up-to-date equipment means that when it comes to capturing x-rays, a patient's comfort is prioritized and the collection of accurate data is never compromised.  Advances in Orthodontic Technology don't merely focus on brackets, wires, elastics and retainers – but also involves ongoing development of safe, precise and effective ways to capture x-ray or 3D images.  Companies like Imaging Sciences International – developers of i-Cat®Technology that is considered to be a leader in 3D and dental x-ray technology – assists orthodontists in treatment planning by creating accurate 3D images of the skull, jaw and teeth and further aid in designing an efficient treatment design by illustrating any abnormalities.
Cory Liss Orthodontics incorporates the use of i-Cat®Technology to provide thorough and accurate imaging that assists in designing a successful orthodontic solution.  Ensuring that a patient's full dental condition is acknowledged, Dr. Liss and his orthodontic team are able to easily handle any concern that may present and adjust treatment accordingly.  Orthodontic treatment involves a commitment of time – teeth don't move overnight – but today's dental x-ray technology means that treatment goals are met on time and surprises are kept to a minimum.  If you are interested in an Orthodontic Consultation in Airdrie or Calgary contact Cory Liss Orthodontics today – this orthodontic team is able to bring experience, skill, service and technology to every appointment – no referral required – 403.287.0746