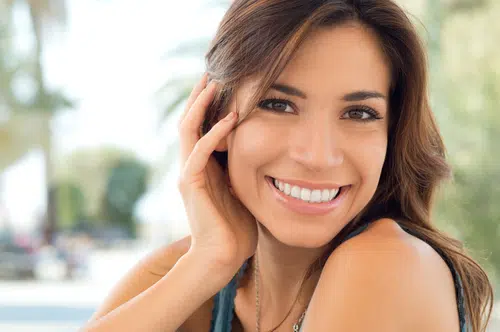 Adult Orthodontic Patients Turn to Insignia Braces for a Beautiful Smile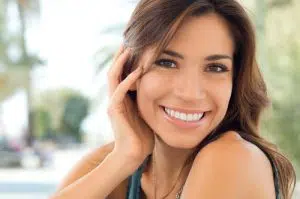 Calgary Orthodontist – Dr. Cory Liss – loves the results Insignia Braces provides adult orthodontic patients.  Using advanced computerized technology – Insignia's level of customization is perfect for treating many of the issues an adult patient presents with.  Adult Orthodontics in Calgaryrequires a different approach from treating young patients who are still developing and whose teeth move relatively quickly.  As we age our teeth become more fused in place – meaning they take a little longer to move in to desired positions –Adult Orthodontic treatment can take a little longer so it's important to use an orthodontic system that focuses on precision and ease of movement.
Insignia was developed by Ormco and is the only orthodontic system that provides a fully customized solution.  From custom wires, patient-specific brackets, and computerized assisted bracket placement – Insignia takes the guess work out of planning an orthodontic case – as not only does Insignia's technology provide precision placement; an entire orthodontic case can be mapped out in advance – so your Calgary Orthodontist starts with the end in mind knowing that all treatment glitches have been tweaked and your dream smile can be easily created.
Calgary Orthodontists are often approached by adult patients looking to create the smile they've always wanted.  Adult orthodontic treatment can sometimes be quite involved due to age-related dental issues like gum recession and bone loss – using a highly customized system like Insignia ensures that each adult orthodontic patient receives personalized care specific to their unique dental needs.  Though other orthodontic systems may boast about being invisible to the eye – not all of them are suitable to address the exclusive requirements that many adult patients present with.  Choosing to have orthodontic treatment in your adult year's means you need to consult with a Calgary Orthodontist who won't sacrifice treatment results for a quick fix – as you don't want to have to repeat treatment down the road.
Cory Liss Orthodontics is a NW Calgary Orthodontic office that is passionate about creating beautiful smiles that are healthy and functional.  Dr. Liss focuses on utilizing technology that is able to accommodate the most extreme and minute nuances of a patient's bite-that's why Insignia's customized capabilities are trusted by this Calgary Orthodontist.
For more information regarding Insignia Braces and to discover just how easy it is to straighten teeth – contact Cory Liss Orthodontics today 403.287.0746