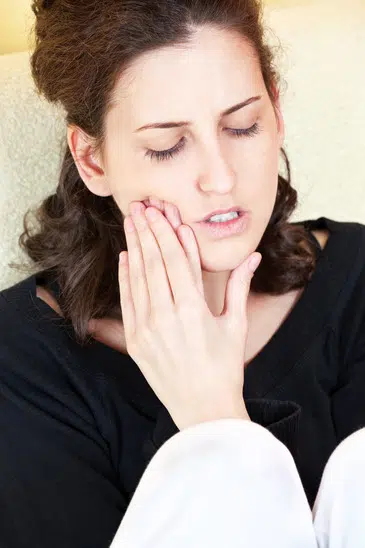 Orthodontic Emergencies in Calgary
Just like all things in life – orthodontic treatment can sometimes deliver a curve ball resulting in an unplanned trip to your Calgary Orthodontist.  But what really constitutes an orthodontic emergency?  Having a pokey wire or sore gums doesn't usually require you to be seen by an orthodontist, as these are normal hic-cups that occur during orthodontic treatment and can often be solved with some ingenuity on your part.
NW Calgary Orthodontist – Cory Liss – provides some quick and easy pointers for handling an orthodontic emergency, and how to prevent them from occurring.  What's important to first mention is that at some point during orthodontic treatment your mouth will feel sore and tender – after all teeth are being gently guided in to healthier positions, but the transition from old to new position causes an inflammatory response in the body.  This means gums will become swollen, teeth will ache slightly, and the mouth will feel generally tender.  But this is an expected and short-lived response which usually occurs at the beginning of treatment and around wire changes. Your Calgary Orthodontist will provide you with tools to help keep your mouth feeling good – don't be afraid to use the orthodontic wax you've been given, as a little wax goes a long way in keeping you smiling.
An orthodontic emergency refers to an unexpected response or occurrence that includes sudden and severe pain or when an orthodontic appliance is causing unusual discomfort – in these situations you need to contact your orthodontist in Calgary as soon as possible.  If you experience a trauma to the mouth or face, it is recommended that you see your General Dentist for immediate care (as they have a wider range of tools) and then see your orthodontist to replace any loose brackets and wires.  The great thing about orthodontic treatment is that it can handle minor disruptions like a broken wire or lost elastics without affecting overall treatment success.  The reality is that wearing orthodontic braces is an easy, pain-free experience that rarely sees an emergency – though minor irritations occur but are easily handled by the patient.
Mouth Sores – reach for some orthodontic wax and place around brackets – your cheeks and lips need time to get used to the brackets.
Pokey Wire – orthodontic wax can be placed on the end of the wire, or if you have a pencil eraser handy, gently press the wire down – away from cheeks and lips.
For more great tips on how to handle orthodontic annoyances talk to a team member at Cory Liss Orthodontics or visit them online at corylissortho.ca