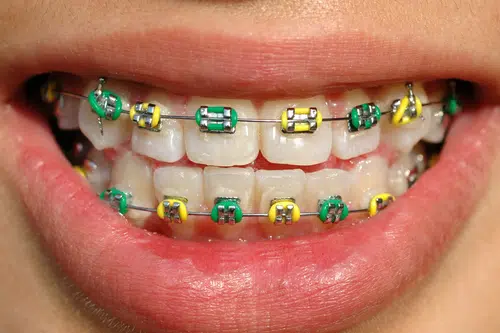 Wondering Why Your Braces are Still On?
Having your orthodontic braces removed is probably one of the best days ever!  Freedom to brush and floss your teeth without negotiating brackets and wires – and of course: the ability to eat all your favorite foods that were avoided during treatment.  Now some patients reading this may be wondering – how come my braces are still on even though I'm past the estimated treatment time?
There are usually a few key reasons why orthodontic treatment takes longer than originally expected – the first being your biological response – which is an element that is out of everyone's control.  Biological response is the way in which your body responds to treatment.  Just like some people heal really quickly following surgery or an injury, while others seem to need a little longer to get back to normal – the same is true with orthodontic treatment response.  Some patients experience really fast tooth movement; and of course some patients teeth take longer to move and respond to orthodontic forces.  Of course there is also the reality that not all orthodontic cases are straightforward – some teeth are ankylosed – meaning they are fused in the bone and won't move, making orthodontic treatment a more complex process for certain patients.  Even the most detailed treatment planning can't always predict how the body will respond – so patience is required when your Calgary Orthodontist has one idea and your body has another.
The other factor in delayed treatment is patient compliance.  Even if you think skipping wearing elastics is no big deal – it actually is – and results in extended treatment time to accommodate the delay in expected tooth movement.  Changing or missing appointments all together can really impact treatment progress as your orthodontist is expecting to transition to the next phase of treatment at estimated intervals.  Not keeping planned appointments means your treatment can't progress.  Following through on needed procedures like extractions and minor dental procedures will also keep your treatment plan running on schedule – delays in completing treatment that influences orthodontic steps will only hold up a treatment plan.
NW Calgary and Airdrie Orthodontist – Dr. Cory Liss – encourages patients to follow instructions, keep appointments, and inform their Calgary Orthodontist of any bracket or wire breakages as soon as possible.  Working together is probably the most important factor in a successful orthodontic case – so contact your orthodontist today if you have any questions regarding treatment.
Cory Liss Orthodontics welcomes new patients – no referral required 403.287.0746