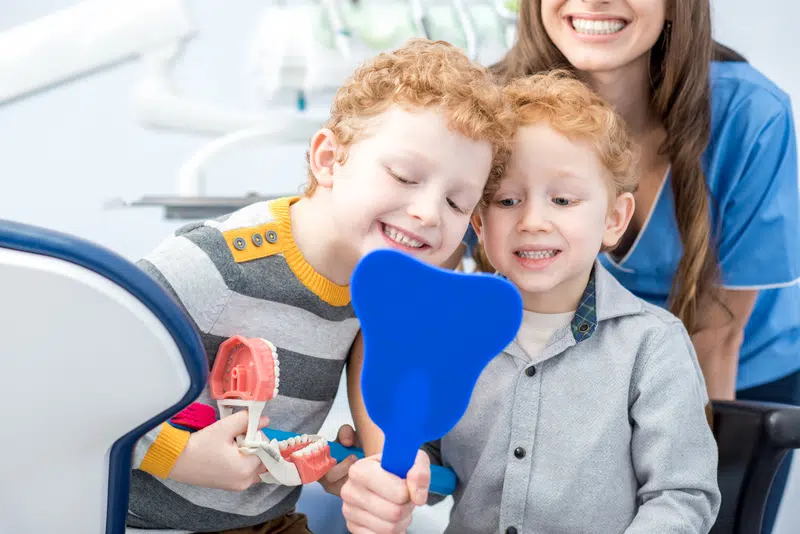 Why Your Kids Will Thank You When They're Older
Orthodontic treatment has long been considered an adolescent rite of passage. However, although millions of teens and tweens have undergone treatment, dental appliances have gotten a bit of a bad rap. So when your dentist refers your teen to us to get those teeth straightened, it's not unusual to face a little bit of resistance. We urge you to stay strong, because your kids will thank you in the long run!
Great Oral Care Habits
Science tells us that it takes 66 days to effectively form a habit. Chances are that your child's orthodontic treatment is going to last longer than a couple of months. This is great news for them! While it may take some effort at the start, they will be developing excellent oral care habits that will stick with them long after the braces come off or the aligners come out.
The Value of Responsibility
In this world of instant gratification, it's important to remember that good things do come with time and a little bit of work. Modern orthodontics can't change your teeth overnight, so the process will teach your teen a valuable lesson in patience and responsibility. Who knows, if they take good enough care of their teeth, maybe they can convince you to let them adopt that puppy at the shelter!
Great Smile = Great Confidence
Being an adolescent isn't easy on anyone's self-esteem. But applying the effort over a long period of time to reveal a gorgeous smile is the perfect way to boost that confidence. This is something that your teen can be excited about and work towards.
Orthodontic treatment doesn't have to be a drag. It can be an experience ripe with opportunities and learned values. We won't promise that your teen will jump for joy when they first get fitted with an orthodontic appliance, but we do know that they will appreciate your gentle coaxing years down the road! Don't wait for your dentist to refer you, contact our office today for a free consultation!