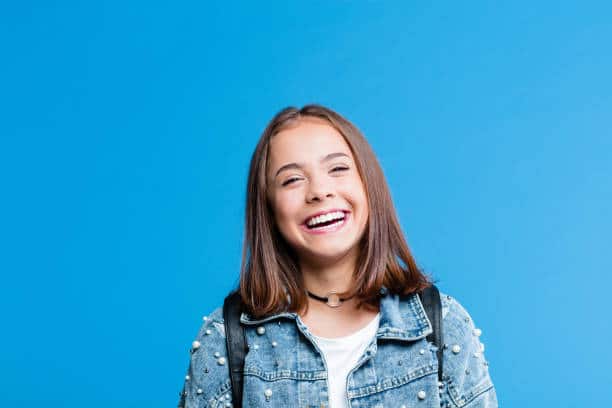 At our office we know that one of the most anticipated appointments is also one of the last ones.. the time you get your braces off! This appointment calls for celebration! After months, or years of orthodontic treatment, we know there are a list of things you've been avoiding that you are eager to do and eat now that your treatment is complete. There have been foods you have stayed away from, and foods you have cut up into small pieces for a long time and you are likely ready to sink your teeth into an apple (or maybe a starburst!)
There are so many ways that you can celebrate having your braces taken off. We've come up with a list of some of the most popular that we hear at our office.
Celebrate by:
Taking a selfie! Show off your beautiful new smile.
Writing a journal or make a video sharing your experience
Biting into an apple, carrot, or other hard fruit or vegetable
Eating corn on the cob
Chewing some sticky candies (think caramels, skittles, salt water taffy etc.)
Enjoying some trail mix
Snacking on some popcorn
Munching on beef jerky
Checking out your before and after photos from the orthodontist
Opening a bag of crunchy cheezies
Whitening your teeth
Keep Up The Good Work
Remember that we want to maintain all of the progress we have made, which includes doing an excellent job of keeping your teeth clean after enjoying these sticky sweet foods. We also want to maintain a healthy environment and not trap any sugars on the teeth when it comes to the next part of your orthodontic journey, wearing your retainers! The good news is that your teeth will be easier than ever to keep clean, now that teeth are adequately spaced and aligned. If you need a reminder on how to brush and floss now that you no longer have braces, check out the guide here.
Of course, you can also enjoy the other benefits of having your braces off, like:
Smiling with confidence
Reduced risk of tooth decay and gum disease
Not having to remember your elastics and brushing kit when you leave the house
Book a Complimentary Consultation
If you have any questions about how you can set up your new patient consultation, please get in touch with our amazing team by calling 403-287-0746 or filling out our online form here. We hope to see your smile soon!