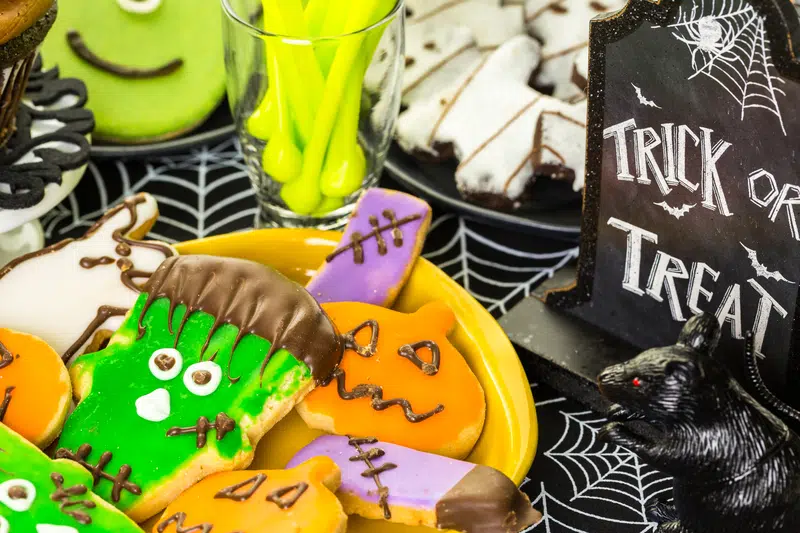 Tricks to Enjoy Your Halloween Treats
It's the season of witches and ghosts, but just because you're dressing up doesn't mean your teeth should start looking ghoulish to match. Routinely taking care of your oral hygiene will save you a lot of stress in the long run. This is especially important if you are undergoing orthodontic treatment right now. Poor oral health can disrupt your orthodontic treatment process and drag it out much longer than otherwise necessary. If you want to keep your treatment on track while still enjoying your treats, check out these expert Halloween tricks.
Find a Balance
We all deserve to indulge a little bit. Sometimes it's not realistic to keep your child — or yourself for that matter! — away from all the sugary treats that Halloween has to offer. It's all about finding a balance. For example, if you love the caramel cubes in the party bowl, skip the sugary drinks and opt for a glass of water. If you're lucky enough to go trick-or-treating, divide your stash into two piles: "love" and "meh". If you don't love it, give it away! There are plenty of people more than willing to take on the extra treats.
Fuel Yourself Properly
Make sure to fuel yourself with healthy foods. This will fill you up so you won't be gorging yourself on the candy. Stay hydrated, too. Not only will water help to keep your energy levels up as you're lugging around that great big costume, but it will help loosen sugar caught in between your teeth after you indulge.
Keep Your Routine
We are all guilty of getting a little lazy at times when it comes to keeping our teeth clean. But with all the sugary goodness being doled out, this is not the time to skimp out on your oral health. That means brushing twice a day and flossing at least once a day. Even when you're exhausted after the big Halloween event, take those two minutes to brush. Your mouth will thank you in the morning!
Don't let your All Hallow's Eve turn into All Cavities' Eve. Keep those pearly whites in check this Halloween season. Just like you take weeks to plan out the perfect costume, a little bit of forethought goes a long way for your total oral health! Happy Halloween from all of us here at Cory Liss Orthodontics!