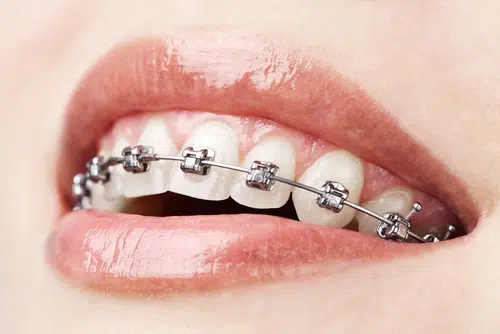 Treating More than Crooked Teeth – Calgary Orthodontist Explains
Calgary Orthodontist – Dr. Cory Liss – explained in an earlier blog about the health benefits orthodontic braces offers people suffering from Migraine Headaches.  Talking about how our modern day world may have a narrow understanding of the real benefits orthodontic braces offers individuals – Dr. Liss shines some light on how straightening your teeth can actually straighten out other health issues.
Orthodontic Braces are worn on teeth and are used to gently and gradually move teeth in to desired positions – positions in the mouth that are healthier and create a normal bite.  When a patient presents with teeth that are crooked, missing, has too many spaces, narrow arches, top and bottom teeth don't fit together; chances are the patient is also experiencing other symptoms of having a bad bite.  These symptoms might range from mouth breathing – difficulty chewing – inability to form words correctly – suffers from migraine headaches – experience clicking and popping of jaw joints and other TMD issues.
TMD or Temporomandibular Disorder exists when the jaw joints, and groups of muscles surrounding them, experience discord with the rest of the dental system.  This discord can be due to numerous things – injury to the face – diseases such as arthritis – excessive clenching and grinding – and when jaws have not grown sufficiently, or too much, leading to teeth not lining up properly.  Though more common in adult orthodontic patients due to the amount of years living with the underlying cause – young patients can also experience the painful symptoms of Temporomandibular Disorder and turn to orthodontic treatment in Calgary to resolve issues.
Dr. Cory Liss specializes in orthodontic treatment and has practices in both Airdrie and Calgary.  With years of exposure to many varying orthodontic needs and treatment goals – Dr. Liss is knowledgeable and skilled in treating the various signs and symptoms of malocclusion.  A special interest in developing treatment plans that acknowledge the unique needs of each individual – while respecting patient's commitments to school, work, and family life – enables Dr. Liss to create healthy, beautiful smiles. Cory Liss Orthodontics welcomes new orthodontic patients without a referral – Call Cory Liss Orthodontics today – 403.287.0746
Cory Liss Orthodontics treats adult, teen, and pre-teen orthodontic patients and is skilled in using Invisalign, Invisalign Teen, InSignia, and Damon Braces.