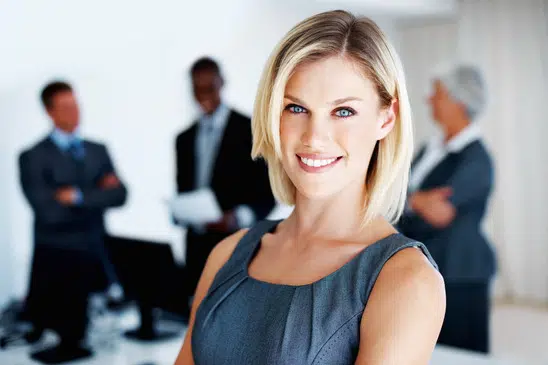 Straightening Teeth in Calgary – Where To Turn
Calgary Orthodontists are respected, worldwide, for their training and level of orthodontic care.  In a city of more than a million smiles – Calgary Orthodontists are experienced in seeing patients who present with all range of orthodontic needs.  From adult patients; seeking a near invisible form of orthodontic treatment with Invisalign – to young patients, who may be able to avoid the need for full braces, through the use of wearing an orthodontic appliance as soon as orthodontic concerns are noted – Calgary Orthodontists are equipped and knowledgeable in providing a great orthodontic experience to all patients – young or old.
Having a Consultation with a Calgary Orthodontist
General Dentists in Calgary work closely with Calgary Orthodontists, in making sure that patients receive access to orthodontic treatment that meets their dental health needs.  But you don't require a referral from your family dentist to see a Calgary and Airdrie Orthodontist for a consultation.  Orthodontists welcome direct calls from potential patients and are happy to schedule an appointment to discuss treatment requirements.  If an orthodontic patient is under the care of a general dentist; it's always advisable to include them in treatment goals and expectations as great communication between all dental providers only adds to the end result – a healthy smile.  And don't forget that during orthodontic treatment in Calgary, it's essential to keep-up with regular exams and cleanings with a general dentist.  Making sure your teeth are clean, gums are healthy, and no other dental concerns are present during orthodontic care will make the whole process a stress-free time.  So don't forget to keep seeing your Calgary Dentist for routine care during orthodontic treatment.
Apart from Straight Teeth – The Benefits of Orthodontic Care in Calgary
Straight teeth is the obvious benefit of orthodontic care – but Calgary Orthodontists are not just treating bite concerns – they are also helping to create good dental health and also prevent more serious dental concerns from developing.  Straight teeth is the outward benefits of committing to orthodontic treatment in Calgary.  Behind the smile there are a host of other dental health benefits that are created as a result of orthodontic care.
Crooked Teeth and Tooth Decay
Teeth that are not in correct alignment – that may overlap one another – are at a higher risk of developing tooth decay due to food being easily trapped between teeth.  And try as one might; keeping crooked teeth clean, and gums healthy, becomes very challenging.  Nothing is more disappointing for a patient who brushes and flosses diligently to hear that they have a dental cavity – but unfortunately this can be the case when teeth overlap.  Orthodontic treatment in Calgary involves the unravelling of crowded and crooked teeth – creating a bite where all teeth line up in a healthy manner – and the risk of tooth decay is greatly reduced.
Speaking Clearly – How a Calgary Orthodontist Helps
Orthodontists in Calgary are able to prevent future speech issues by correcting the contributing tooth concerns.  Speech is influenced by the position of the tongue in the mouth during word formation.  If the tongue is unable to be in a desired position – due to teeth being too far back or too far forward – or is restricted due to poor arch formation – the result is a formation of speech that is hampered in some way.  Sure it's adorable when a four year old has a cute lisp – but if it's related to arch form and tooth alignment it may be part of a bigger issue in years to come.  Seeing a Calgary Orthodontist for an orthodontic consultation will not only present an opportunity to correct obvious dental concerns, but also help prevent further problems down the road.
Calgary and Airdrie Orthodontist
Orthodontist in Calgary and Airdrie – Dr. Cory Liss – encourages individuals to call directly to schedule an orthodontic consultation.  Providing orthodontic care to patients of all ages and utilizing the orthodontic systems of Invisalign, InvisalignTeen, Insignia, and Damon Brackets allows this Calgary Orthodontist to address all orthodontic needs.  Call today – no referral required. 403.287.0746
Follow our blog in the weeks to come to discover the many benefits of Orthodontic Treatment in Calgary