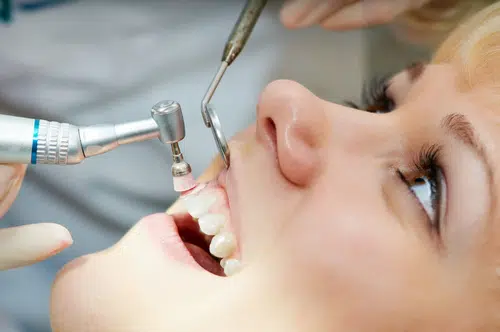 Staying Healthy – That Means Taking Care of Your Teeth
Our previous blog explained the importance of wearing a Sports Guard when participating in sport that presents a high risk of facial injury.  This one step can go a long way to avoiding costly dental bills and multiple trips to a Calgary Dentist.  Protecting your teeth by wearing a Custom Sports Guard is just one step in preventing damage to teeth – regular trips to a Dentist in Calgary for exams and cleanings also play a big part in keeping you and your teeth healthy.
NW Calgary Orthodontist – Dr. Cory Liss – encourages patients to make Preventative Dentistry a focus for their dental health.  Preventative Dentistry refers to Dental Exams, Prophylaxis Cleanings, Dental X-rays, and Fluoride Rinses – all of which contribute to the prevention or early diagnosis of dental issues.  When routine dental care is neglected it doesn't take long before minor concerns begin to arise – concerns such as Gingivitis, Dental Decay, and Premature Tooth Loss.  But a regular visit to a dentist also presents an opportunity for Tooth Eruption and Jaw Development to be monitored and evaluated.
Seeing a Calgary Orthodontist for a consultation is a great step in preventing more serious dental issues – an Orthodontist is a Dentist who has gone on to complete further education to become a Specialist in the field of Prevention or Correction of Irregularities of the Teeth and Jaw.  When teeth do not erupt in the desired place, due to a lack of space, abnormal jaw growth, or too much space caused by missing teeth or trauma, the implications can be long lasting and hard to correct if left untreated for an extended period of time.  When consulting with an Orthodontist in Calgary or Airdrie special attention is given to observing the position of teeth, the size of the jaws, soft tissue characteristics, and where a young patient is in their physical development.  An Orthodontist is trained to recognize potential development deficiencies and abnormalities and will recommend treatment at an appropriate time to address all concerns.
Seeing an Orthodontist in Calgary or Airdrie doesn't require a referral from your General Dentist.  You can contact an orthodontist directly, and schedule an appointment for a consultation.  Prevention is better than cure – and seeing a Calgary Orthodontist can prevent crooked and overlapping teeth, jaw size discrepancy, speech concerns, and the potential for TMJ issues.  If you've been considering bringing your child to an orthodontist (or even yourself) call Cory Liss Orthodontics today – 403.287.0746