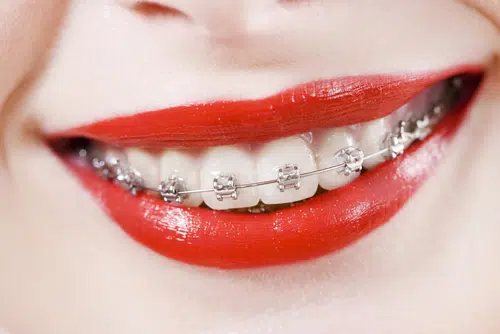 Can Orthodontic Treatment Really Help You Keep Your Teeth Longer?
A whopping 10.13% of adults aged 50 to 64 have lost all of their teeth! That makes for quite a few gummy smiles…and motivation for younger generations to take care of their teeth while they have them. Calgary Orthodontists play an important role in helping patients attain healthy smiles that increase the chance of keeping teeth for a lifetime.  Dr. Cory Liss is an Orthodontist with offices in Calgary and Airdrie who explains the many benefits of orthodontic treatment – apart from Straightening Teeth.
Dr. Liss see's patients of all ages and degree of orthodontic need.  Focusing on providing treatment solutions that reduce discomfort and treatment time – Dr. Liss and his team at Cory Liss Orthodontics believe strongly in the numerous advantages orthodontic results provide.  Straightening Teeth may appear to be the primary objective of orthodontic care, and it certainly is probably the number one reason why people seek treatment, but there are far more significant health benefits that orthodontics offers and they go a long way in helping patients avoid premature tooth loss.
Orthodontic Treatment in Calgary works to correct tooth and jaw irregularities.  Using brackets and orthodontic wires, or clear retainers used by systems like Invisalign, teeth are moved in to better alignment and jaw growth is controlled and directed.  When teeth are in correct alignment the upper and lower arches touch when teeth come together.  In a healthy mouth the cusps and grooves of the bottom and top teeth fit together and the jaws are positioned correctly – but for some patients teeth and jaws don't line up perfectly and teeth maybe out of alignment and turned in an awkward position, or overlap another tooth.  When teeth are crooked and overlapping brushing and flossing becomes a real challenge – sometimes to the point of people giving up trying to keep teeth clean.  Over time gums become inflamed due to the buildup of plaque and calculus and eventually dental cavities form as a result of the bacteria in the plaque reacting to the starches remaining on tooth surfaces after eating. When teeth and gums are neglected due to difficulty brushing and flossing, gum disease and dental caries becomes more advanced – often leading to tooth loss.
Straightening your teeth is good for your smile and the health of teeth.  If you've been considering orthodontic treatment make an appointment to see a Calgary Orthodontist today – no referral required 403.287.0746.