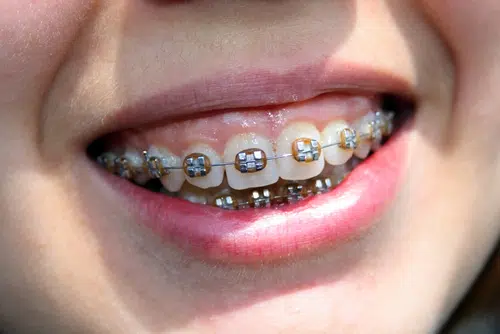 Orthodontic Treatment in NW Calgary
Calgary Orthodontists specialize in the prevention, diagnosis, and treatment of facial and dental irregularities – such as malocclusion (bad bites).  Though Orthodontists in Calgary and Airdrie are considered experts when it comes to straightening teeth – there is also a lot of attention being given to the entire dental system to ensure that all soft tissue and skeletal deficiencies are being addressed.  There are many reasons why dental patients seek out orthodontic treatment, and the range of treatment needs dictates how long treatment time lasts, and the type of orthodontic technology used to create a healthy, functional bite, with beautiful straight teeth.
Cosmetic concerns are often the motivating factor for individuals to move forward with orthodontic care – and the underlying causes of cosmetic concerns can be – Crowded Teeth (due to too small a mouth or misaligned jaws that aren't the same size), Missing Teeth (due to being congenitally missing or the incorrect extraction of some teeth), an Underbite or Overbite (caused by incorrect development of the jaws) and general Facial Asymmetry that can result from a bad bite or malocclusion. And though Cosmetic concerns can be why patients decide to go ahead with orthodontic treatment; by treating the deficiencies that create the cosmetic concerns also addresses health issues that often accompany dental imperfections.
NW Calgary and Airdrie Orthodontist – Dr. Cory Liss – is a Calgary Orthodontist who takes the time to explain the numerous benefits orthodontic treatment offers not only teeth, but overall oral health.  Teeth that are crooked, overlapping, and tipped in incorrect positions create a challenge when it comes to brushing and flossing – leading to inflamed gums, increased risk for developing dental decay and the need for more frequent dental cleanings to control plaque formation.  Crowded teeth are often caused by a narrow upper jaw which if left untreated can contribute to breathing difficulties and correct speech development.  Over the coming weeks we'll discuss the many advantages to straightening teeth and treating orthodontic issues and why it might be the best thing you've ever done for your health.
Cory Liss Orthodontics provides orthodontic care to patients of all ages and welcomes new patients to their Airdrie and Calgary offices.  Researching and offering treatment options that focus on decreasing treatment time and discomfort – this Calgary Orthodontist relies on the trusted orthodontic systems of Damon Braces, Insignia Advanced Smile Design, Invisalign and Invisalign Teen. Using more than one tooth straightening system allows Dr. Liss and his team to treat a wide range or orthodontic issues and create beautiful, healthy smiles.  Call this Airdrie and Calgary Orthodontist today for a consultation – no referral required – 403.287.0746