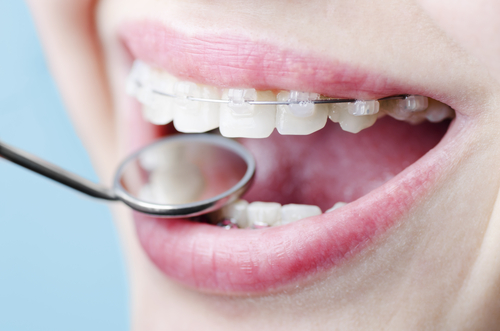 Orthodontists in Calgary just love to make you smile – and spend many hours creating customized treatment plans that correct the unique bite and skeletal concerns that each patient presents with. NW Calgary and Airdrie Orthodontist – Cory Liss – focuses on designing treatment solutions that not only give patients stunning smiles but does so with minimum discomfort and appointment requirements.
Orthodontic patients in Calgary are fortunate to have access to some of the most talented Certified Orthodontists in North America – clinical training is extensive and choice of technology vast – allowing each orthodontist to couple skills and treatment goals to provide patients with the best orthodontic care available. From Invisalign's Clear Aligners to Damon Braces' unique bracketing system; patients' treatment requirements can be comfortably handled. One orthodontic system that is getting attention for its ability to customize the orthodontic experience is Insignia – a system that acknowledges the uniqueness of each bite and the need to customize each step of treatment.
Insignia is considered an advanced 3D orthodontic system that utilizes digital treatment planning and computerized customization to fabricate brackets and wires that are made exclusively for you. Recognizing that each smile is as unique as a fingerprint – Insignia orthodontic treatment is tailored to the individual – resulting in treatment precision and exceptional results.
Featured on The Doctors show – Insignia has rapidly become a chosen method for straightening teeth and correcting bite dysfunction. Suitable to treat all ages of orthodontic patients and degree of correction required – Insignia's use of computerization and 3d imaging allows an orthodontist to see end results in advance, enabling him or her to make corrections and adjustments to a treatment plan before treatment starts. The ability to anticipate treatment challenges minimizes surprises and increases case precision.
Cory Liss Orthodontics has witnessed the amazing results Insignia has provided patients and feels that the level of customization that this orthodontic system offers is a great fit with the custom service each patient receives at this Calgary Orthodontic office. Acknowledging that each patient has unique goals and expectations motivates this orthodontic team to provide up-to-date treatment solutions and great patient care – call today to discover more about orthodontic treatment in Calgary – no referral required.