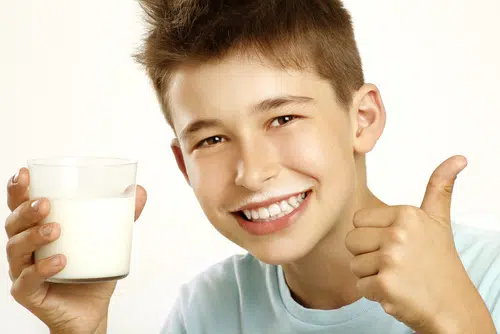 Orthodontic Myths – Get The Straight Facts
Calgary Orthodontists spend a good portion of their days providing consultations and options regarding orthodontic treatment.  Ensuring that patients are aware of the ins and outs (and ups and downs) of teeth straightening systems – orthodontists in Calgary and Airdrie take advantage of consultations to debunk some of the crazy myths surrounding orthodontic braces, and make sure that patients are hearing the truth about brackets, wires, and orthodontic retainers.
The first big orthodontic myth to be straightened out is that wearing brackets and wires is painful – far from it!  The day your braces go on you can expect to experience some slight discomfort – nothing that a little Advil can't take care of.  The initial discomfort is created due to the gentle force from brackets and wires – after the first day or two your teeth adjust and any mild discomfort subsides.  When you get a wire changed it's normal to have a day of slight tenderness – but again this disappears in forty eight hours.
Another kooky thing Orthodontists in Calgary hear is that straightening teeth take forever – not with today's technology.  Experiences are unique to individuals, so your Dad's experience wearing braces will be way different from yours.  Not only have orthodontic methods changed and improved over the past ten years, but orthodontic technology itself has made leaps and bounds in terms of efficiency and comfort level.  Orthodontists rely on advanced technology to help them create healthy beautiful smiles, with minimum interruption to day to day life and comfort.  Dr. Cory Liss is a NW Calgary Orthodontist who focuses on using technology that is geared to provide amazing results in as few appointments as possible.  Average orthodontic cases takes eighteen to twenty-two months; but remember every smile is unique and some cases will take more time, some less.
Braces are just for teens – no way! More and more adults are turning to orthodontic braces to create a smile they've always wanted.  And with amazing systems like Invisalign – no one even knows you're straightening your teeth as the aligners are practically invisible – no brackets and wires – your speech isn't affected and life goes on as normal.  There's never been a better time for adults to explore the options of orthodontic treatment.  NW Calgary Orthodontist Dr. Cory Liss welcomes enquiries regarding Invisalign, Invisalign Teen, Damon Braces, and Insignia system – call today and discover just how easy orthodontic treatment is 403.287.0746
Follow our blog in the coming weeks for more orthodontic myth busting and find out why patients trust Cory Liss Orthodontics with their smile.