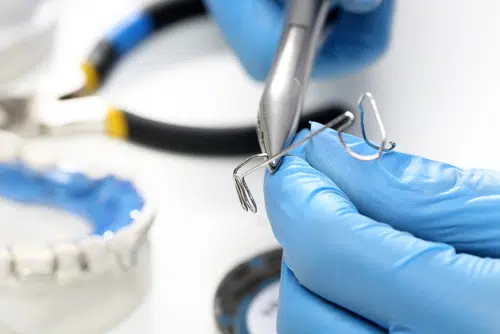 Is It Ever Too Late to Begin Orthodontic Treatment?
Calgary Orthodontists are regularly asked 'when is the best time to start orthodontic treatment'? – and usually the question is referring to young patients who are contemplating orthodontic care.  But there's the other end of the spectrum that deserves some attention – and that's the question 'is it ever too late to begin orthodontic treatment'?
Dr. Cory Liss is a Certified Specialist in Orthodontics who provides orthodontic solutions in Calgary and Airdrie – and explains that orthodontic care is available to individuals at all ages and can improve a person's dental health even in their golden years.  Our previous blogs have talked about orthodontic treatment resolving dental concerns that go far beyond the esthetic goal of straightening teeth – and have described the many advantages that occur when bite issues are corrected.  Dental Health problems such as Jaw Joint Pain, Habitual Clenching and Grinding, Worn Teeth and Dentistry, Gum Recession and problems Chewing and Swallowing may be treated with orthodontics – as these symptoms are commonly noted in patients who have some form of 'bad bite'.
When we're young signs and symptoms of a bad bite may be exhibited by crooked and crowded teeth.  But as we age; symptoms expand to include non-tooth related discomforts that can encompass soft tissue (gums), muscles and ligaments and jaw joints.  Adults seeking orthodontic treatment may have always wanted a smile that revealed straight teeth but their motivation to seek care later in life is often driven by underlying bite issues – like a clicking and popping jaw joint, migraine headaches, worn tooth anatomy and facial muscle fatigue.
So to answer the question 'Is it ever too late to begin orthodontic treatment'? – the answer is no – it's never too late to seek a solution to dental health issues that are a result of a bite imbalance.  And if the thought of donning brackets and wires in retirement just doesn't sound like a good idea – Orthodontic technology has advanced to include some of the most discreet, yet effective, tooth straightening systems.  Systems like Invisalign® provide a bracketless option for straightening teeth – and Damon Braces have focused on meeting the public's demand for clear brackets and barely noticeable wires – making wearing orthodontic 'gear' an option for patients of all ages.
If you've been thinking of starting orthodontic treatment and need more information – contact Cory Liss Orthodontics today – no referral required 403.287.0746