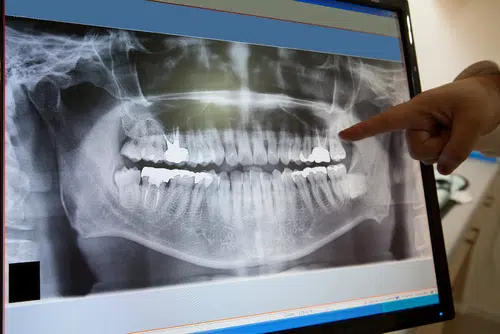 iTero™ Digital Scanner – Bringing Your Invisalign Treatment to Life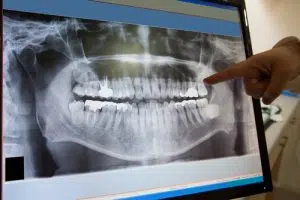 You know how much Cory Liss Orthodontics raves about Invisalign, and Invisalign Teen, with its ability to straighten crooked teeth easily, painlessly, and almost invisibly.  Invisalign's unique system, using a series of clear, bracketless aligners, which gently move teeth without the use of wires and elastics, is a great display of technological advancement – which is made possible by the use of the iTero™ Digital Scanner.
The iTero™ Digital Scanner is a perfect example of how technology is being used to increase patient comfort and convenience, and improve orthodontic case results.  Utilizing laser and optical scanning to digitally capture the surfaces and contours of teeth and gum structure – this compact devise provides amazing detail and eliminates the need to take traditional impressions of teeth.  Digital images are captured by a hand-held photo wand that records 100,000 points of light, 50 microns apart, to create perfectly focused images of your teeth.  Invisalign treatment that utilizes the iTero™ Digital Scanner reports seven times less ill-fitting aligners – meaning treatment time is decreased and overall treatment success is increased.
Benefits of the iTero™ Scanner includes:
Comfort:  The digital scanner is less invasive and more comfortable than traditional impressions
Accuracy: Impression distortion is not a factor when using the iTero Scanner – with the exact contours of your teeth being captured
Efficiency: The use of the iTero Scanner means less time spent in the chair having messy impressions taken
Custom Orthodontic Care: iTero's strength in capturing minute details of anatomy means that each patient's case is highly customized to meet their unique treatment needs
Simulated Outcome:  Imagine the confidence in knowing how your treatment is going to evolve before you commit to treatment.  That's what the iTero™ Digital Scanner provides patients – a simulated outcome ahead of time
Advanced Technology: Orthodontic treatment has never been easier, faster, or more customized thanks to the advances in technology.  More attention is being given to patient comfort and convenience – and that has never been more demonstrated than with the iTero Scanner.
If you have been contemplating orthodontic treatment and would like to know more about the many advantages Invisalign and Invisalign Teen provides – contact Cory Liss Orthodontics today.  This NW Calgary Orthodontist is excited to offer patients the convenience of the iTero Digital Scanner – call today 403.287.0746