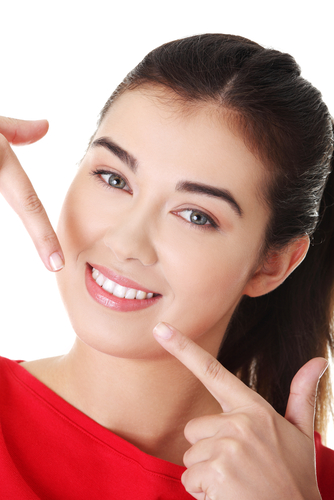 If you've been following our blogs over the past few weeks you'll have noticed that Cory Liss Orthodontics is passionate about helping patients achieve optimum dental health by making sure teeth are kept healthy throughout Orthodontic Treatment and by correcting bite issues with trusted teeth straightening systems.
Invisalign and Invisalign Teen are just two of the orthodontic systems that this NW Calgary Orthodontic office uses to create beautiful, healthy smiles. And with warmer weather and significant occasions like graduations and weddings right around the corner – there's never been a better time to create your dream smile. You may be wondering what's so exciting about Invisalign's technology and why have more than 2 million people worldwide trusted this Orthodontic system to straighten their teeth. Well it's no secret that Invisalign was specifically created to provide a method of straightening teeth that was esthetically pleasing and comfortable to wear – specifications that have been perfected over the past fifteen years – making Invisalign and Invisalign Teen orthodontic systems to consider for teeth straightening results.
Cory Liss is a Certified Calgary Orthodontist who explains the advantages that Invisalign offers patients – Invisalign's Clear Retainers provide an opportunity for teenagers and adults to straighten their teeth without anyone knowing. Imagine being able to make school or work presentations without feeling self-conscious, knowing your teeth are being gently moved in to desirable positions, but without the use of traditional orthodontic brackets. Invisalign's barely visible retainers are also removable; allowing you to enjoy mealtimes and special occasions, without feeling guilty. Invisalign's treatment plan takes in to consideration that aligners will be out of the mouth for approximately two hours a day – so you're not even cheating when you're not wearing the clear retainers, as treatment is based on 22 hours of wear a day.
Using the iTero 3D digital scanner to capture an image of your teeth and gums – Invisalign then fabricates a series of retainers (appliances) to meet your Orthodontists treatment specifications. Approximately every two weeks you will wear a new set of aligners – gradually moving teeth and creating a beautiful smile. You can take the aligners out to eat, brush and floss, and for sports events when you have to wear a sportsguard. The freedom that Invisalign technology provides makes straightening teeth easy and comfortable!
For more information regarding Invisalign and orthodontic treatment in Calgary – contact Cory Liss Orthodontics today 403.287.0746