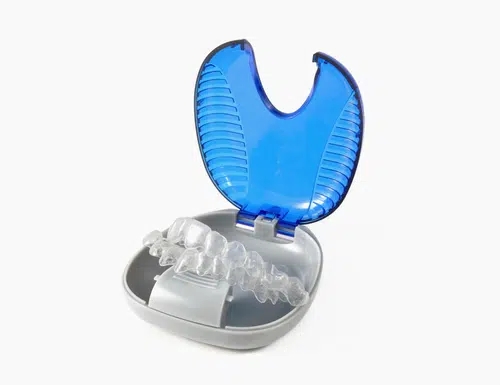 Invisalign in Calgary – Is It Better than Braces?
NW Calgary and Airdrie Orthodontist – Dr. Cory Liss – is often asked by patients 'what's the best orthodontic system'?  Well the best orthodontic system is the one that creates a healthy, functional bite.  Some people are under the impression that Invisalign is the best orthodontic system because it's barely visible and straightens teeth using removable aligners.  Well Invisalign certainly is an amazing system for straightening teeth – but that doesn't mean it's the best – or the optimal choice for every patient.
Cory Liss Orthodontics is a Calgary Orthodontic office that focuses on providing each and every patient with the highest level of customized care.  What does customized care mean? It means that every patient is treated for their unique bite concerns and is offered treatment solutions that are designed to correct bite imbalances and skeletal deficiencies that are unique to them.  Experienced in using multiple teeth straightening systems and treatment modalities – Cory Liss Orthodontics is equipped to deal with all ranges of bite dysfunction and orthodontic needs – and remains focused on individualized care throughout all phases of orthodontic treatment.
But what if a patient requests Invisalign treatment?  Dr. Liss and his team remain open to providing patient care that serves the patient's highest level of dental health.  If Invisalign's Clear Retainers meet treatment goals and expectations then it's always offered to patients.  However, sometimes orthodontic treatment cannot be successfully completed without the use of a bracketing system – Why?  Imagine having to move a heavy piece of furniture from one side of a room to the other – no big deal, just push it across the room.  Now imagine moving that same piece of furniture out of the room and upstairs – not so easy, you're probably going to need a friend to help you.  That's a little like moving teeth – some patient's teeth only have to be minimally moved and can be easily achieved with light force.  But for other patients the amount of tooth movement is significant and can only be efficiently achieved with an orthodontic system that applies a certain degree of force – and that's why brackets and wires have to be used in some cases.
But the great news is that Invisalign isn't the only teeth straightening system that is barely visible.  Damon Braces with their clear brackets and ultra-fine wires also enables a patient to create a beautiful smile discreetly – without compromising the end result.
If you are interested in finding out if Invisalign is the best choice for you – and to discover more about teeth straightening options – contact Cory Liss Orthodontics 403.287.0746 Providing Orthodontic Care to NW Calgary and Airdrie residents.