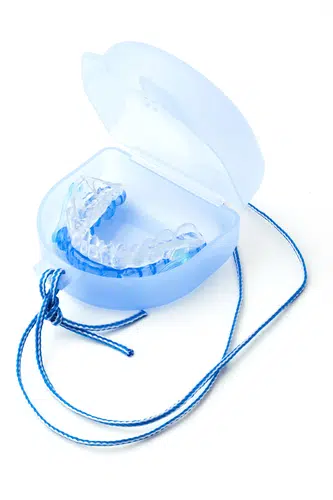 Hockey Season is Here – Are You Protecting Your Smile With A Sports Guard?
Everyone knows what a big fan Dr. Cory Liss is of the Calgary Flames – even when they're losing he's still cheering them on.  And as a recreational hockey player himself, this NW Calgary and Airdrie Orthodontist understands the importance of wearing a sports guard when on the ice.  It only takes seconds for an accident to occur in any sport – and when a puck, lacrosse stick, ringette ring, or skate blade is veering off course significant damage to the mouth and teeth can occur.
Orthodontists and Dentists in Calgary often witness the damaging effects of sports injury and are left to repair and restore teeth that are broken, chipped, or knocked-out of a young athlete's mouth.  The frustrating part of treating patients', who have sustained a sports injury to the mouth, is that most injuries could have been prevented with the use of a sports guard.  Dental treatment required to restore damage to teeth, bone and jaw can become costly and time consuming.  The cost of investing in a custom sports guard is minimal when weighed against the potential injuries it prevents.  Still not completely sure about the advantages of wearing a sports guard? Here are the top five reasons to add a sports guard to yours or your child's sports equipment: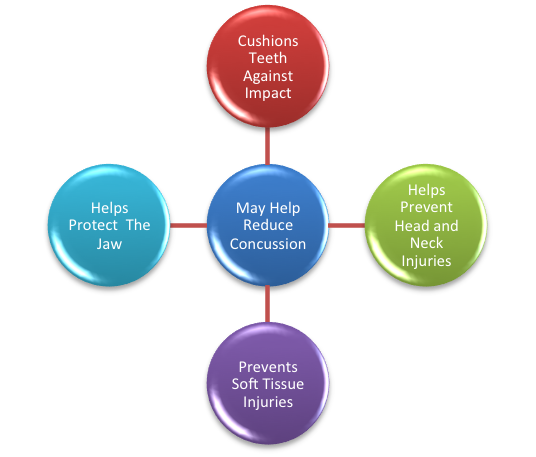 The use of a custom sports guard acts as a cushion and redistributes the force of the blow evenly – helping to prevent single teeth being knocked-out or fracturing.  Health Canada has dedicated an entire page to listing the benefits of wearing a sports guard and gives the pros and cons of investing in a custom guard versus a 'boil and bite' variety.  For patients who are wearing orthodontic appliances or braces the need to protect teeth and the soft tissues of the mouth – lips, gums and cheeks – becomes even more vital.  Orthodontic braces can cause a fair amount of damage if lips get mashed up against them – causing cuts, swelling and bruising.  The other concern is damage that can occur to the orthodontic brackets – resulting in an unplanned visit to a Calgary Orthodontist for some repair work.
NW Calgary Orthodontist – Dr. Cory Liss – recommends preventing mouth, head, and jaw injuries whenever possible.  The use of a custom sports guard is a quick, efficient and affordable method of keeping your smile and your health safe.  For more information regarding Sports Guards in Calgary – contact this Calgary Orthodontist today 403.287.0746