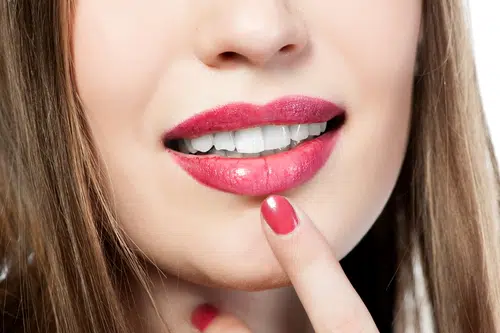 The Health of Your Mouth Gives us Clues to Your Overall Health
Orthodontists in Calgary are in the business of creating beautiful, lasting smiles.  But that doesn't stop them from paying attention to signs in the mouth that may indicate that all is not well with an individual's systemic health.  Did you know that approximately 90% of systemic diseases present oral manifestations? – clues and signs that let your dentist, orthodontist and medical doctor know that some part or system of the body is not functioning optimally.  And though your Orthodontist in Calgary isn't your family doctor; it is true to say that over the course of orthodontic treatment your mouth, teeth, gums and tongue is being viewed on a regular basis – giving an orthodontist opportunity to note anything out of the ordinary.
Wondering what kind of clues your mouth may be revealing about your overall health.  During an exam your orthodontist examines and evaluates the health of the mouth which includes:
Teeth – obviously a lot of time and attention is given to examining the health of each individual tooth – and looking at teeth in general, noting signs of grinding and clenching that is usually revealed by flat, shortened teeth.  It's not just adults who grind or clench their teeth due to stress and anxiety.  Grinding and clenching of teeth amongst teenagers is highly common – often alerting the orthodontist to a bite imbalance and giving some insight in to the degree of facial muscle tension and possible jaw joint involvement.
Gums – like it or not but there is absolutely no hiding or disguising the health of your gums.  Gums that bleed easily when prodded, are visually puffy and bright red, reveal the signs of inflammation that is most common with gingivitis and periodontal disease.  The health of your gums is probably the most revealing indication of a systemic concern.  Having puffy, red gums every now and then is nothing more than a reminder to brush and floss more regularly – but persistent swollen gums that bleed easily may be due to nutritional deficiency or diseases like diabetes and leukemia.  Ignoring your gum health can cause bigger problems down the road, so it's a good idea to pay attention to your orthodontist's recommendations of brushing and flossing more frequently to prevent gingivitis and control inflammation that may be contributing to other systemic concerns.
Tongue – this amazing muscle can offer significant insight in to the health of the body.  Revealing signs of food allergies, infections, autoimmune conditions, nutritional imbalances and oral cancer – the tongue is a valuable tool when it comes to providing clues to an individual's health and oral hygiene.  Swishing with antiseptic mouth rinse an hour before a dental appointment just freshens your breath – but still leaves tell-tale signs of how well you take care of your oral health.
If you thought that your Calgary Orthodontist only focuses on how straight your teeth are – now you know that during an exam or orthodontic appointment your entire mouth is being checked to make sure you not only have a great smile – but great health!
For more information regarding orthodontic treatment in Calgary – contact Cory Liss Orthodontics today 403.287.07846