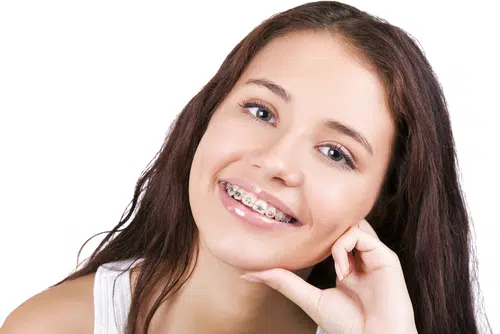 Fun Facts About Orthodontic Treatment in Calgary
Orthodontic Treatment in NW Calgary isn't just about brackets, wires, elastics, and orthodontic appliances – there's lots of cool facts to know about orthodontics and why wearing braces has never been easier, more customized and efficient..
.
Dr. Cory Liss is an Orthodontist in Calgary and Airdrie. His practice is primarily focused on providing treatment options that decrease office visits and increases comfort level and efficiency. Using more than one orthodontic system to achieve amazing results – Dr. Liss believes that orthodontic care should be customized to treat the varying degrees of bite issues that each patient presents with, and that keeping up with education and technology ensures patients receive the best possible treatment available.
.
Now that you know a little bit about this NW Calgary Orthodontic Office – how about we get back to the fun facts – 'cause straightening teeth really is a fun and exciting time as you literally see crooked teeth disappear before your eyes – and a beautiful healthy smile emerge.
.
Fun Fact Number One:
Did you know that some wires used in orthodontic cases were developed by NASA – the wires have a shape memory so they won't become distorted due to body heat and/or pressure.
.
Fun Fact Number Two:
Braces don't increase your odds of being hit by lightning! Braces aren't magnetic and won't set-off any metal detectors.
.
Fun Fact Number Three:
You are never too old to wear orthodontic braces. Adult orthodontic patients make up a large segment of the population straightening their teeth. It's never too late to have the smile you've always dreamed of.
.
Fun Fact Number Four:
100% of Orthodontists are Dentists – but only 6% of Dentists are Orthodontists. Having a consultation with a Certified Orthodontist in Calgary enables you to get a complete and accurate diagnosis from someone trained to deal specifically with malocclusion and other bite and skeletal issues.
.
Fun Fact Number Five:
Ok – pay attention to this one – nearly 25% of orthodontic patients have to repeat treatment because they failed to wear their retainer as instructed by an orthodontist!!
.
Fun Fact Number Six:
Want to know what makes an Orthodontist smile – You wearing your retainer.
.
Fun Fact Number Seven:
Braces have been around for a long time – with the first design being created in 1728. But due to huge advancements in technology and materials, today's teeth straightening systems are super comfortable and efficient – some are practically invisible thanks to Invisalign's Clear Aligners.
.
If you're already wearing orthodontic braces – bet you're glad it's not 1728. And if you're not wearing orthodontic braces but are interested in straightening your teeth – contact Cory Liss Orthodontics today – no referral required – 403.287.0746