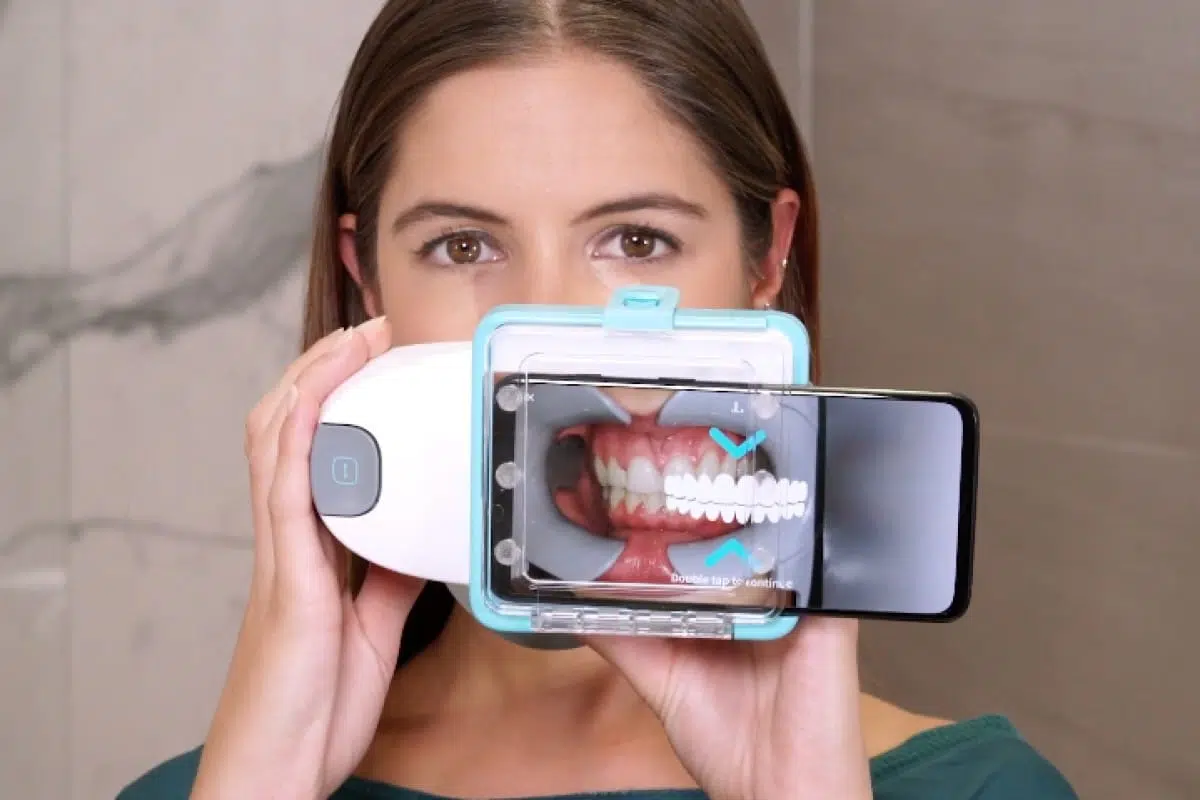 Dental Monitoring
What is Dental Monitoring?
Dental Monitoring is a smart phone app that was developed to allow patients and orthodontists to work together to monitor the progress of orthodontic treatment. When you begin Invisalign treatment, our team will help you download the app, and get set up with everything you will need to know in order to provide weekly updates to Dr. Liss through the app. The great news is that your weekly scans are quick and easy, and they can be completed from anywhere using your personal device. By scanning your smile each week, you can see the progress of your tooth movement, and communicate with our office to make adjustments to your treatment as needed. This means that our team can detect issues, send guidance, and closely supervise progress between in office appointments. Each weekly scan provides our office with intra-oral photos of your teeth from a variety of angles to determine that treatment is progressing as expected. The app will help to guide you so that you are capturing the perfect images every time. There is no better feeling than seeing your dream smile take shape on the screen!
What are the Benefits?
Ensures that the movement of your teeth is controlled
Saves you time and unnecessary trips to the office
The ability to see your progress week to week
Motivates you to stay on track with your treatment
Gain insight to help you optimize and improve your experience
Keeps treatment efficient by proceeding to your next aligner as soon as you are ready
Maintain communication with your orthodontic team with any concerns or questions as you go
Start Scanning
Our team will ensure that you have the app setup at your first visit and that you have a thorough understanding of taking your weekly scans. Click here to see how easy it is to take a Dental Monitoring scan. Our office will provide you with all of the necessary materials to start monitoring your smile at your delivery visit.
Book a Complimentary Consultation
If you have any questions about how you can set up your new patient consultation and start your, please get in touch with our amazing team by calling 403-287-0746 or filling out our online form here. We hope to see your smile soon!