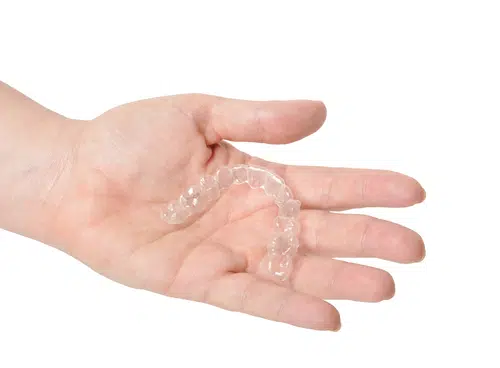 Why See a Calgary Orthodontist for Invisalign Treatment?
Our previous blog talked about the importance of wearing an orthodontic system that is best suited for correcting your unique bite concerns.  We mentioned how Invisalign technology has possibly changed patients' expectations of orthodontic care – if Invisalign isn't a viable option for them they (patients) don't want to straighten their teeth. Well we're going to throw another element in to choosing orthodontic treatment and that's acknowledging the need to see a provider who understands and is able to treat the various complexities of bite dysfunction.
Calgary Orthodontist – Dr. Cory Liss – explains that along with Invisalign being well marketed for its 'clear aligners' it also gets a huge amount of attention due to being promoted by General Dentists.  And as talented as a General Dentist may be in creating a healthy smile – they do not possess the same level of training in correcting bite issues as a Certified Orthodontist – which can reduce their (general dentist) ability to effectively treat all orthodontic cases.  Seeking orthodontic care from a Certified Orthodontist doesn't just expose a patient to more teeth straightening systems – it exposes them to a provider who is experienced in diagnosing and anticipating the unique needs of their bite.
Invisalign® is a player on the orthodontic field – and has turned many a crooked smile in to a thing of beauty – but the important thing to remember is that it is just an orthodontic system and still requires the expertise of a knowledgeable provider to create not just a beautiful smile, but a functional bite.  Invisalign is merely the tool that is designed to perform optimally when coupled with an accurate diagnosis and treatment plan.
Cory Liss Orthodontists stresses the need to understand the benefits and limitations of all teeth straightening systems and why seeking orthodontic care from a Certified Orthodontist in Calgary can provide more in-depth treatment planning and execution, which goes a long way to correcting bite issues efficiently and thoroughly.
If you have been considering straightening your teeth and are interested in finding out of Invisalign is suitable for you – contact a Calgary Orthodontist today.
Dr. Cory Liss is a Certified Orthodontist providing Invisalign treatment to adults and teens.