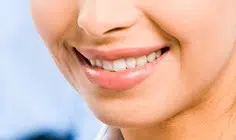 Calgary Damon Braces
Trusted by Calgary and Airdrie Orthodontists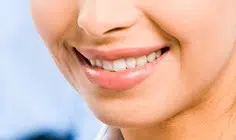 Orthodontists know that to create a beautiful smile they need to work with proven, trusted, technology. Technology like Damon System®; created by orthodontist Dr. Dwight Damon, and used by orthodontists in Calgary, Airdrie, and around the world.
Damon braces have been helping create beautiful smiles for over sixteen years and to date has contributed to over two million successful orthodontic cases; now that's something worth smiling about.
Whether a teenager, or adult, Damon braces are designed to create a beautiful smile and a healthy bite using technology that addresses the need to complete an orthodontic case in a reasonable amount of time. Calgary orthodontists understand that patients have busy lives with school, social activities and work, so offering an orthodontic system that was created to help reduce orthodontic visits makes Damon braces a natural choice.
NW Calgary Orthodontist, Dr. Cory Liss, focuses on treatment techniques and technology that contributes to efficient treatment plans and amazing end results. A Damon System provider, Dr. Liss and his team have been working with the unique 'sliding doors' feature of Damon Braces for over ten years. This knowledge and experience means that this Calgary and Airdrie Orthodontist is better able to anticipate treatment needs, including case time, and prepare accordingly.
Getting orthodontic braces in Calgary is a time of excitement. Excitement for the orthodontic team as well as the patient; because Dr. Cory Liss and staff get to see peoples smiles transform, before their eyes, and are never happier than when the day comes for braces to come off and a patient's new smile is revealed. What's interesting is that orthodontic patients are expecting to see straight teeth, that is after all what the specialty of orthodontics does…straighten teeth, but what Damon Braces also help create is a full smile, with better lip support, facial balance and esthetics. This Damon System Bracelift™ is an added bonus to patients of all ages as it creates a youthful appearance, no matter how old you are.
Call Cory Liss Orthodontics today to discover more about Damon Braces and their unique 'sliding door' technology. If you're considering orthodontic treatment in Calgary or Airdrie this orthodontic office is the choice of many when it comes to making people smile. Call today, no referral required, 403.287.0746
By Cory Liss Join me on Google+