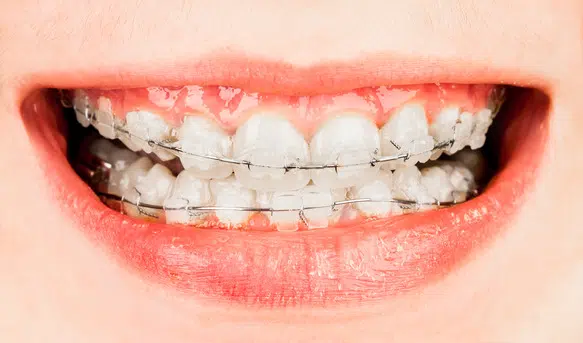 How Do I Know If I Need Braces?
Airdrie and Calgary Orthodontist – Dr. Cory Liss – explains the signs and symptoms that may indicate it's time for orthodontic braces.  For some people the signs that their child (or themselves) needs braces are obvious due to crooked, overlapping teeth, or gaps in between teeth and speech issues.  A great place to start in establishing if your child would benefit from orthodontic treatment is a consultation with an Orthodontist in Calgary.
Calgary Orthodontists are trained to recognize the signs and symptoms of bad bites – this may include an issue in jaw size, poor relationship between top and bottom teeth, narrow arches that contribute to crooked or overlapping teeth, and teeth that are too far apart – often contributing to the drifting of teeth in to unhealthy positions.  There are many signs and symptoms that suggest orthodontic treatment would be advantageous – and an early diagnosis provides parents with much needed information, and the opportunity for a Calgary Orthodontist to monitor and assess dental health – beginning orthodontic treatment at a time when results can be easily and effectively attained.
Many parents and adult orthodontic patients believe that a referral is required to see an orthodontist in Calgary – the reality is that all Orthodontists in Airdrie and Calgary welcome patients contacting them directly and are happy to provide a consultation without a referral.  It is common for General Dentists in Calgary to be the first ones to detect a bite issue and recommend a referral to an orthodontist – being referred by your General Dentist is a great way to see a trusted orthodontist and have the support of your dental team for routine check-up exams and regular cleanings.  Straightening teeth involves working with a team – a Certified Orthodontist and a General Dentist – to maximize treatment results and the continued health of your smile.
Cory Liss Orthodontists is a Calgary and Airdrie Orthodontic office that provides orthodontic treatment to adults, teens, and pre-teens.  Using trusted systems like Invisalign, Invisalign Teen, Insignia, and Damon Braces allows Dr. Liss and his team to provide great treatment and service to patients – regardless of the orthodontic needs.  Welcoming patients without a referral – Dr. Liss encourages patients to call today and schedule a consultation to determine if orthodontics are required.  Call today 403.287.0746