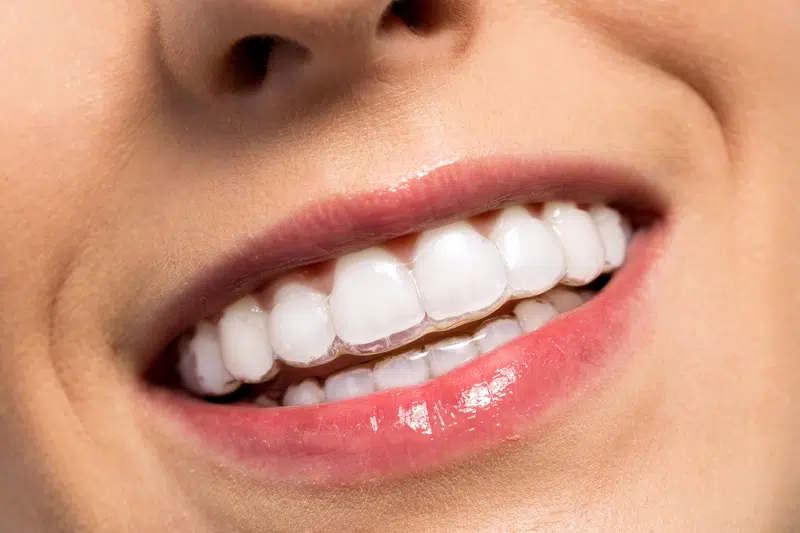 Benefits of Adult Invisalign Treatment
It is not unusual for many folks to remain unsatisfied with their smiles. But we are here to tell you that you don't have to be anymore! With all of the advancements in orthodontics and the growing rate of adult patients, it's never too late to straighten your teeth.
Should you consider Invisalign?
Here at Cory Liss Orthodontics, patients from all walks of life come through our doors for a better smile. We understand that choosing an orthodontic treatment is no light task. Comfort, treatment time, appearance, and oral health are just a few of the elements that need to be taken into account when making that decision. Who are you and what do you want your treatment to look like?
Are you a bride or groom-to-be? With Invisalign, you won't need to be photoshopping crooked teeth or metal braces on your wedding photos.
Are you a busy, working professional? Often patients aren't required to come into our office as often with Invisalign treatment as with traditional braces.
Are you looking for relief from TMJ or headache symptoms? Orthodontic treatment is not only an aesthetic choice, it can actually improve your quality of life.
Invisalign fits into your lifestyle:
Many Calgarians choose Invisalign over other options because they are not forced to drastically change their schedules or habits during treatment. Regardless of who you are, there are some incredibly attractive aspects of Invisalign:
Aligners are clear: Avoid "metal mouth" and be confident in your appearance, even during treatment.
Aligners are removable: Ditch the high-tech water piks and opt for a good toothbrush and dental floss, because that's all you'll need to keep those pearly-whites shining bright.
Aligners are comfortable. With no metal to rub up against the inside of your mouth, Invisalign has been reported as being significantly more comfortable than traditional braces.
If you're tired of hiding your teeth, give us a call today to get started on a solution. Together with our expert staff, you will be deciding the pathway to your perfect smile. Make sure to consider Invisalign along the way!