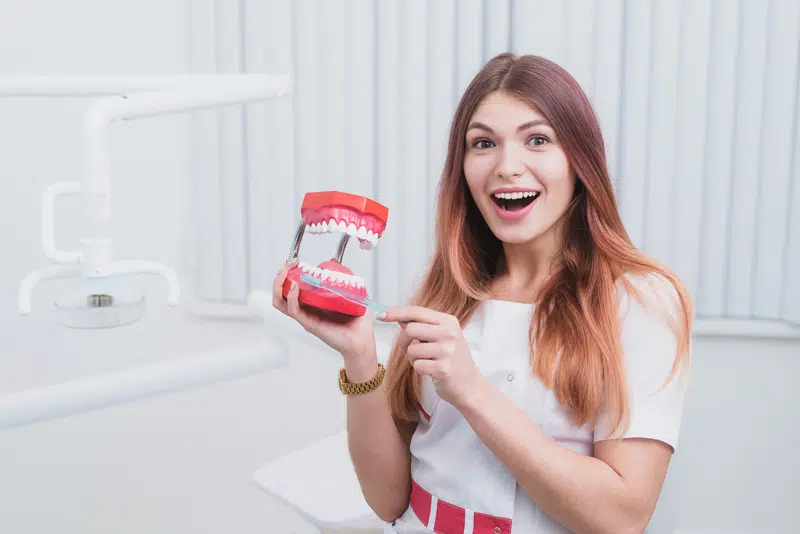 Why an Ideal Bite Is So Important
There are many different aspects that contribute to the health and aesthetic of your face. One of these is the condition of your bite. Your bite simply refers to how your upper and lower teeth fit together. An ideal bite is one where your upper teeth fit slightly over your lower teeth, with your upper and lower molars gently resting against each other. While a good bite doesn't come naturally to everyone, here's why you may want to prioritize your smile:
The Source of a Bad Bite
Bad bites, or malocclusions, can be caused by a number of different factors. This could be hereditary, a birth defect, dentistry issues, or childhood habits among other things. Jaw or mouth tumours, lost teeth, extra teeth, discrepancy between the sizes of your lower and upper jaw can all cause you to have a bad bite. As you can see, the causes of a bad bite are usually out of your control. Luckily, managing the symptoms of malocclusion doesn't have to be.
The Risk of a Bad Bite
Ignoring a poor bite can cause more than just an uneven smile. Left untreated, malocclusions can result in loose teeth, lost teeth, sore ligaments, issues biting and chewing, speech impairments, difficulty breathing, and more. Most people don't recognize just how much of an impact your jaw has on your overall health. For example, those migraines you've been experiencing may be the result of a bad bite.
The Benefits of a Good Bite
Correcting your bite is a way to mitigate those issues. No one should have to struggle with eating, speaking, or chronic headaches. Orthodontists can use a variety of methods to get your smile back on track. From braces to Invisalign, tooth removal to tooth repair, you can smile easier knowing that there are comprehensive solutions for your malocclusion.
You don't have to suffer from a bad bite forever, talk to your orthodontist about treatment today. Need an orthodontist in the Calgary area? Contact the experts at Cory Liss Orthodontics, no referral needed!