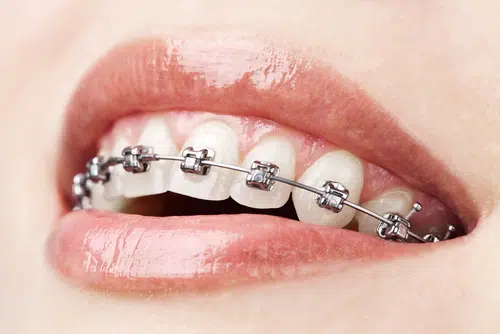 Adult Orthodontics – It's Never Too Late For a Beautiful Smile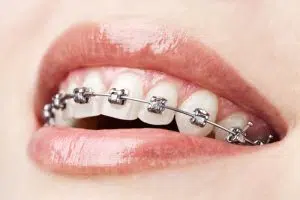 Approximately one in four patients wearing braces is over the age of 18.  That means 25% of orthodontic treatment is being sought after by adults – thanks to advances in esthetics and technical achievements.  NW Calgary Orthodontist – Dr. Cory Liss – treats adult patients in his Calgary and Airdrie Orthodontic office and explains why adults seek orthodontic care, and how treatment can help resolve aesthetic and dental concerns.
For many adults, orthodontic treatment wasn't an option when growing up.  For whatever reason a patient's bite was not corrected as a teenager – it's never too late to address crooked teeth, poor arch formation, and jaw joint pain that may arise from a bad bite.  Straight teeth and a beautiful smile is attainable for adult patients who present with severe crowding, overlapping of teeth, an under-bite or over-bite, or facial tension and jaw joint issues resulting from top and bottom teeth not lining up properly.  And though adult patients may express apprehension about wearing orthodontic braces and other orthodontic appliances later in life – most of their fears are unfounded due to the huge leaps in technological advancements and attention orthodontic manufacturers place on creating aesthetic brackets, wires, and retainers.
Orthodontic systems like Invisalign (with barely visible aligners) and Damon Braces with clear brackets and ultra-thin wires are able to achieve amazing treatment results while allowing an adult patient to maintain social and work functions while feeling good about their appearance.  Metal Mouth and Tin Teeth are phrases that may have accurately described an orthodontic smile twenty or so years ago – but today's braces and appliances blend with natural teeth – creating an opportunity to correct dental issues without damaging a person's self-esteem.
Cory Liss Orthodontics provides customized orthodontic treatment to patients of all ages – focusing on using technology that reduces treatment time and discomfort – this Calgary and Airdrie Orthodontist is able to unravel the most twisted of smiles and create a healthy beautiful smile that will make you wonder why you didn't start orthodontic treatment sooner!
If you are in need of orthodontic treatment and would like to discuss treatment options – contact Cory Liss Orthodontics today – no referral required 403.287.0746