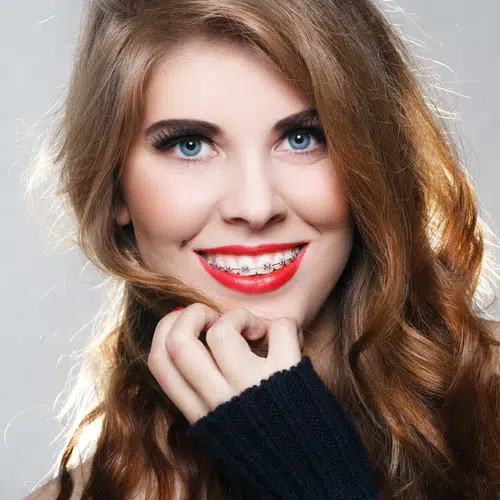 Adult Orthodontics in Calgary
Orthodontists in Calgary are seeing more and more adult patients.  Gone are the days when braces were worn only by teenagers and pre-teens – today's orthodontic technology has improved so that beautiful smiles are being created but the braces are barely visible – letting patients go about their life as normal.  Invisalign – the clear orthodontic solution – is one technology people think of when discreet, nearly invisible, orthodontic appliances are being discussed – but Invisalign's proven technology isn't the only esthetically pleasing option as many of the leading manufacturers of braces are also focused on developing and enhancing the appearance of their brackets, wires, and appliances.
Dr. Cory Liss is a Calgary Orthodontist who invests time and energy in to researching and exploring orthodontic technology and braces that not only create beautiful smiles but are also less noticeable to the human eye.  Though we live in a society driven by esthetics, quality and performance should never be overlooked, especially when it comes to orthodontic braces as you will be wearing them for more than a day.  Orthodontists in Calgary are fortunate to have access to some of the best technology available today – technology like INSIGNIA an Ormco Corporation development that provides 100% personalized treatment by using a combination of digital treatment planning and custom clear brackets and arch-wire fabrication.  This precise, customized care means that each orthodontic bracket and wire that you wear throughout the length of treatment has been made to fit the unique anatomy and characteristics of your teeth.  No one-size-fits-all approach – only precision treatment planning and technology development that ensures that your best, healthiest, smile is able to be created but without yesterday's big bulky brackets.
You may be wondering if INSIGNIA'S advanced technology translates to a more expensive treatment plan – and the answer is no.  The precision behind INSIGNIA'S brackets and arch-wires translates to fewer orthodontic appointments and overall treatment time – this allows Calgary and Airdrie Orthodontist – Dr. Cory Liss – to offer the benefits of this technology without a hefty price tag. For the past decade Dr. Liss has focused on incorporating proven technology in to his practice that helps to reduce treatment time, discomfort, and cost – and INSIGINIA is one orthodontic system that is offered to Dr. Liss' Airdrie and Calgary patients.
If you have been considering straightening your teeth but have been put off by the thought of big bulky braces – consider an orthodontic consultation to discover the many bracketing and appliance systems that not only achieve great results but do so with minimally visible materials.  Cory Liss Orthodontics welcomes new patients – no referral required – 403.287.0746