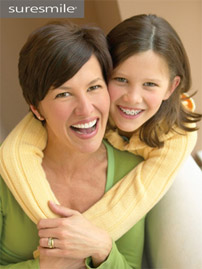 It's an exciting time at Cory Liss Orthodontics with the introduction of SureSmile Orthodontic System . We know you will love this revolutionary technology and the advantages it offers to orthodontic care.
Click here to view a multimedia presentation about SureSmile®
SureSmile provides beautiful treatment results using 3D diagnostic imaging, with computerized treatment plan modeling along with robotic archwire bending, to deliver precise efficient patient care.
In addition to efficient treatment time planning – SureSmile system's goal is to lessen treatment discomfort by reducing wire changes and adjustments. The customized archwires allow teeth to be moved more directly to target positions – giving you the beautiful, healthy smile you've always wanted.
Call us today to learn more about SureSmile and orthodontic treatment.