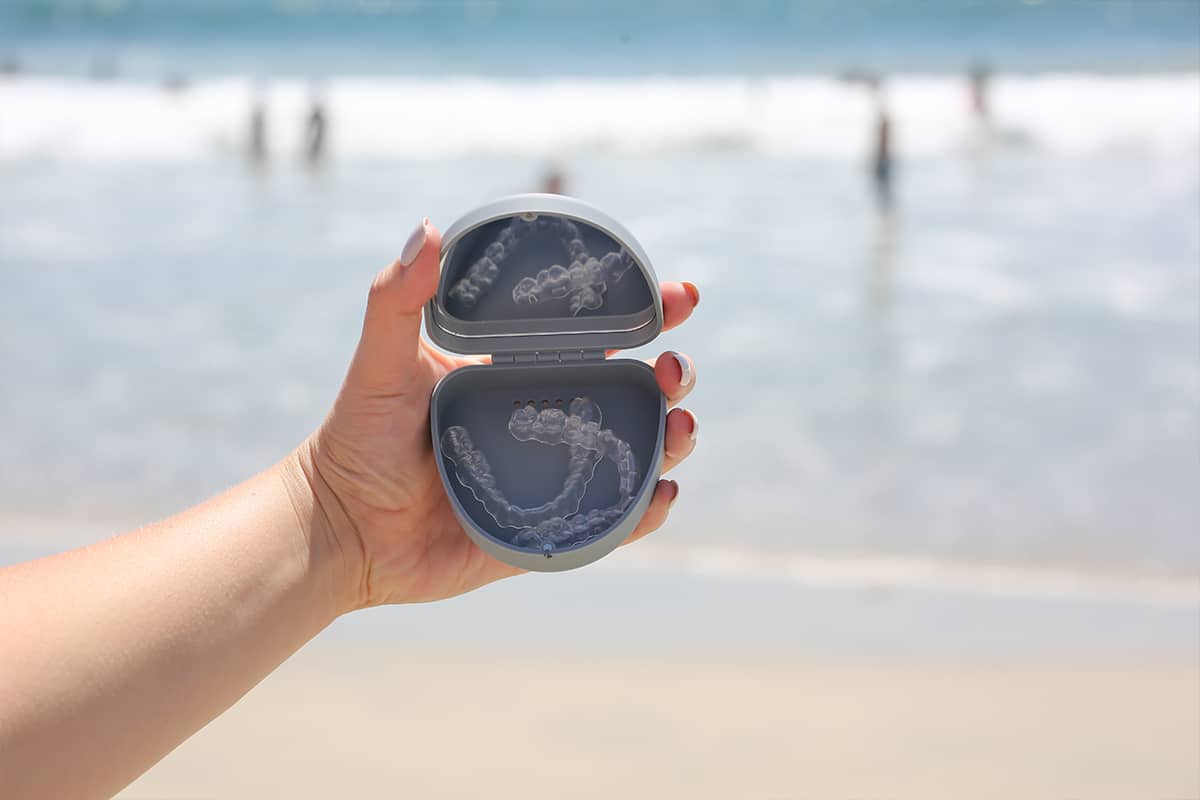 Summer is almost here and we couldn't be more excited for the warmer weather and all the fun activities that brings along with it. Whether you are on a road trip, heading to the beach or spending the weekend at a summer camp, it is essential that your retainer makes it way onto your packing list. If you've completed your orthodontic treatment, then you know how important it is to wear your retainer as prescribed. You have worked so hard to achieve your beautiful smile, and maintaining that is crucial every season! Remembering to wear your retainer will keep you from having to repeat orthodontic treatment in the future.
Here are some summer time retainer tips:
Always keep your retainer in it's case when it is not in your face!
Pack your retainer in it's case with your toothbrush, so that when you brush your teeth each night you are reminded! You can also pack your retainer in it's case with your pajamas as another great reminder.
Don't leave your retainer out in the sun or in a hot car. If they overheat, they can melt and warp.
Never wrap your retainer in a napkin! Summer time can bring impromptu ice cream stops an more, so be sure to keep you case handy.
If you wear your retainer full time, remember to remove your retainers when going for a swim.
Label your retainer case! If your case has your name and phone number written on it and you happen to misplace it, your chances of having someone return it are much greater.
Remember, retainers are most effective when they are worn as prescribed every season to help you keep that smile you earned! If you do have a retainer mishap this summer, contact us as soon as possible so that we can help facilitate a replacement. Remember, every day you are not wearing your retainer, your teeth can be moving! Don't delay and call us right away. Want to read more about the importance of wearing your retainer? Check out this blog post.
Wishing you a safe and fun summer filled with smiles!
Book Your Complimentary Consultation
If you are interested in starting your own orthodontic journey, or if you are in need of a new retainer, please contact Cory Liss Orthodontics today at 403-287-0746 and one of our amazing team members will be happy to help you. You can also complete a consultation request form online here. We hope to see your smile soon!